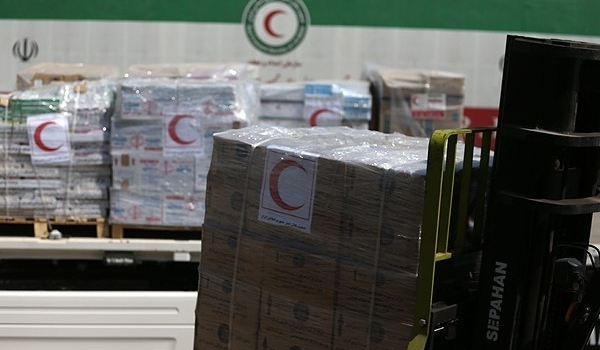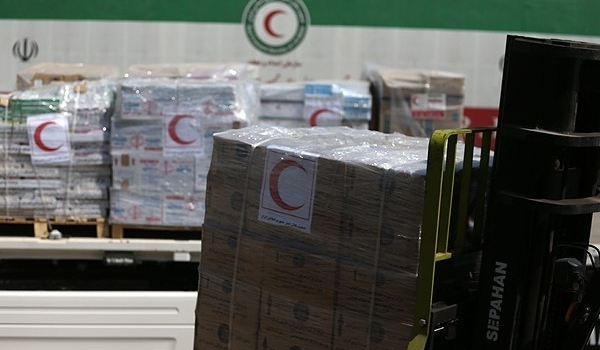 Iran's Red Crescent Society (IRCS) dispatched its 2nd major humanitarian aid cargo to Iraq to help the people in the Arab country's Kurdistan region who are in short supply of fuel and foodstuff due to the terrorists' attack on Iraq.
"The 260-ton consignment comprised of foodstuff, blankets and tents and has now been distributed among the people of Iraq's Kurdistan region with the help of Iraq's Red Crescent Society and Suleymaniyah Governor General's Office," Head of Iran's Kurdistan IRCS Hassan Khodabandehlu said on Saturday.
He noted that other items of Iran's aid cargo included clothing, tea, rice, biscuits, bags, shoes, canned food, shampoo, soap, detergents and facial tissues.
"The Suleymaniyah governor general has thanked the Iranian government and nation for its humanitarian aid to the Iraqi Kurdistan region," Khodabandehlu said.
Iran's 2nd aid cargo to Suleymaniyah was Tehran's sixth aid consignment to the displaced people who have taken refuge in safe areas in Kurdistan following the invasion of Iraq by the Islamic State of Iraq and Levant (ISIL).
On August 7, Iran delivered its first major humanitarian aid cargo to the Kurdistan Region of Iraq.
The consignment was delivered to the Kurdistan region's Red Crescent Society.
"Iran's West Azarbaijan Red Crescent Society delivered the relief supplies to its counterparts in Iraqi Kurdistan region on the border area," Provincial Official Ali Mostafavi said.
He noted that the consignment included 2,000 blankets, and 8,000 canned food as well as other food supplies, blankets and tents.
The official voiced Tehran's readiness for dispatching humanitarian aid and emergency supplies to the war-hit region.
A report in early July said that the ISIL terrorists were methodically hunting down those opposed to the militants.
The ISIL demanded officials and soldiers pledge allegiance to the caliphate they recently declared or face execution.
More than one million Iraqis have fled their homes since the ISIL terrorists seized Mosul, Tikrit and other cities in the Northwest part of the crisis-hit country.
At least 2,461 people were killed in June, the UN and Iraqi officials said.
The refugees in the Kurdish-controlled town of Sinjar, near Tal Afar, said that towns and villages they had fled were now being systematically cleared by the ISIL.
Many of the displaced are Shiites, Christians and ethnic Kurds.