Iran
Iran Sends 48th Flotilla to High Seas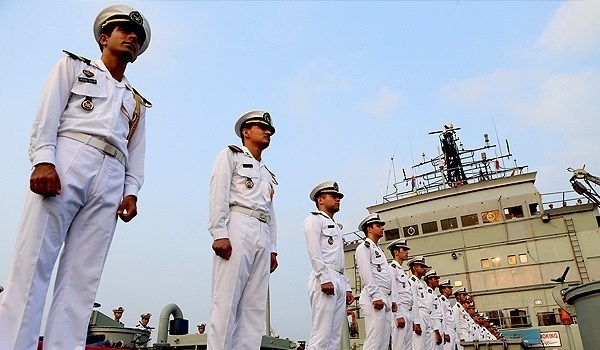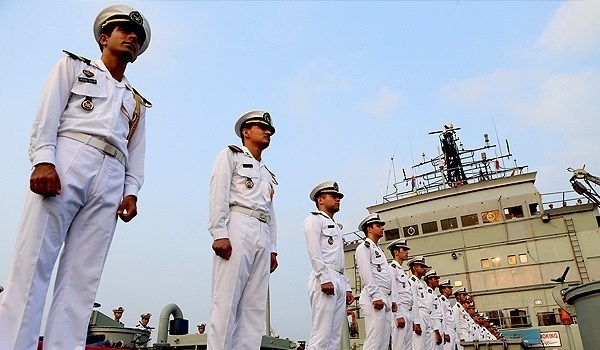 The 48th flotilla of the Iranian Navy set off for high seas on Saturday to safeguard maritime routes used by Iranian vessels operating in international waters, specially in the Gulf of Aden.
The flotilla of warships started its voyage after the 47th fleet of the Iranian Navy returned home today.
The 47th flotilla, consisting of Bushehr logistic warship and Alborz destroyer, arrived in the country's Southern coasts on Saturday after sailing for 76 days.
The 48th fleet, consisting of Alvand destroyer and Lavan logistical warship was sent to the international waters on Saturday in a ceremony participated by Iranian Navy Commander Rear Admiral Habibollah Sayyari.
Addressing the ceremony, Rear Admiral Sayyari announced that his forces deployed in the high seas have escorted more than 4,000 cargo ships and oil tankers so far.
"Over 4,000 cargo vessels were escorted and protected in the insecure waters of the Gulf of Aden and North of the Indian Ocean by the Iranian Navy in the international waters in the past 9 years," Rear Admiral Sayyari said.
Noting that Iran has so far sent 47 flotillas of warships to the international waters, he said, "The 47th fleet could establish security for 1,851 Iranian and foreign cargo ships and oil tankers in the Gulf of Aden, Bab al-Mandab and the Red Sea."
The Iranian Navy has been conducting anti-piracy patrols in the Gulf of Aden since November 2008, when Somali raiders hijacked the Iranian-chartered cargo ship, MV Delight, off the coast of Yemen.
According to UN Security Council resolutions, different countries can send their warships to the Gulf of Aden and coastal waters of Somalia against the pirates and even with prior notice to Somali government enter the territorial waters of that country in pursuit of Somali sea pirates.
The Gulf of Aden – which links the Indian Ocean with the Suez Canal and the Mediterranean Sea – is an important energy corridor, particularly because Persian Gulf oil is shipped to the West via the Suez Canal.