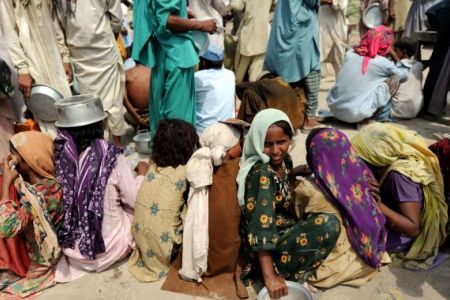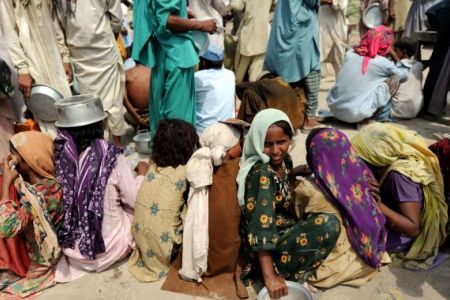 The Islamic Republic of Iran has dispatched fresh relief to the flood-ravaged people of Pakistan, Iranian Consul General in Lahore Ali Qaumi says.
Five plane loads of relief goods were received at Pakistan's eastern Lahore city airport on Monday, Qaumi told a Press TV correspondent.
Iran will further extend help to flood-stricken Pakistanis in all districts and will set up relief camps in the presence of Iran's representatives, he went on to say.
Iranian officials in Islamabad told Press TV that Tehran is to send another aid package of $10 million including food, medicine, blankets and tents.
More than 1,600 people have lost their lives and 20 million have been affected by recent flooding in Pakistan.
The UN Office for the Coordination of Humanitarian Affairs said on Wednesday that more than 650,000 families, whose homes were wiped out by the floods, remain without basic shelter.
Only 54.5 percent of a $460 million UN appeal to help flood-stricken Pakistanis has been gathered so far.
Iran, which was among the first countries to send aid to Pakistan, has so far dispatched 140 tons of humanitarian aid to the flood-stricken country.
The World Health Organization has warned of the threat of epidemics in flood-hit areas. The WHO fears up to 300,000 could contract cholera in the aftermath of the devastating floods.
Relief agencies warn that aid is too slow to arrive for millions without clean water, food and homes in the flood-hit regions of Pakistan.