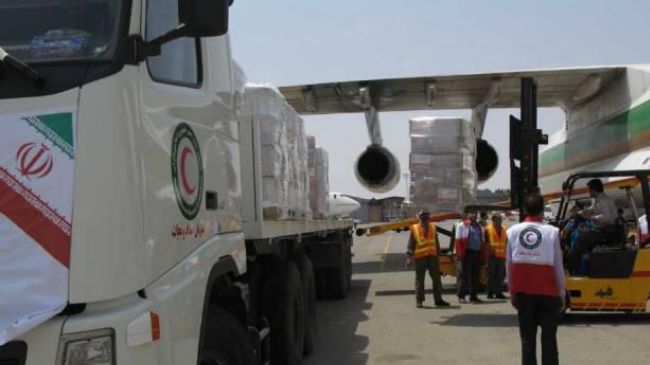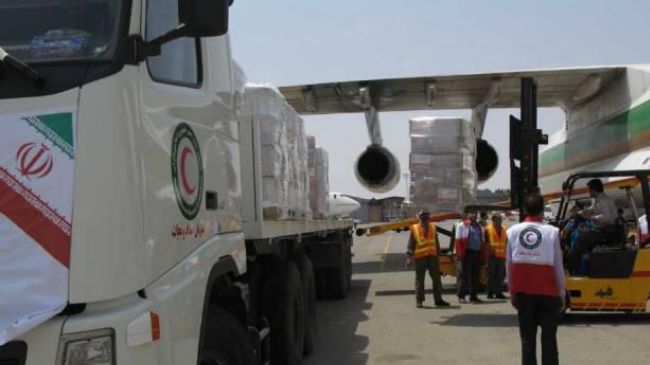 Iran has dispatched the first consignment of humanitarian supplies, including medicines and medical equipment, to crisis-hit Syria to help people affected by the unrelenting unrest in the Arab country.
An Iranian plane carrying 40 tons of Iran's humanitarian aid arrived in the Syrian capital, Damascus, on Thursday.
The first shipment of Iran's aid to the friendly country, Syria, has been delivered in line with the broad relations between the two countries and Tehran's support for Damascus, following the recent developments, Iran's Ambassador to Syria Mohammad Reza Raouf Sheibani told IRNA on Thursday.
He added that Iran would also send off three more cargos including foodstuff, ambulance, tents and blankets to Syria's crisis-hit areas.
The envoy emphasized that Iran's aid demonstrates the amity and compassion of the Iranian people towards the Syrians who are suffering from terrorist attacks in Syria.
Iran's Red Crescent Society announced on Wednesday that the supplies are sent in response to a call by the Syrian Red Crescent Society.
Syria has been experiencing unrest since mid-March and many people have been killed by the U.S, Zionist Israel and their regional allies-backed and financed terrorists.