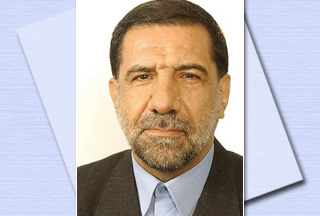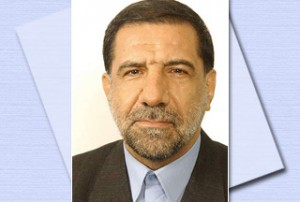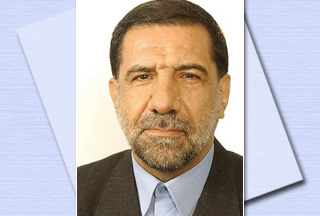 The world should accept the fact that Iran is now a country with nuclear capabilities, and acknowledge that the Iranian nuclear issue is a closed case, an Iranian MP says.
Deputy Head of the National Security and Foreign Policy Commission in Iran's Majlis (Parliament) Ismail Kowsari told Fars news agency on Saturday that Iran has been developing nuclear energy in an upward trend which has brought joy to Muslims and the freedom-seekers of the world.
The parliament member added that all moves and progresses Iran has made in the field of nuclear technology well depict the capabilities of Iranian youth.
Iran unveiled its third generation of centrifuges and the first mock-up fuel for Tehran research reactor at a ceremony held on Friday at Milad Tower to commemorate the country's National nuclear Technology Day.
President Mahmoud Ahmadinejad and Director of Atomic Energy Organization of Iran Ali Akbar Salehi made speeches outlining the country's nuclear achievements at the ceremony.
The new centrifuges, each 200 millimeters in diameter, are ten times as powerful as the ones operating in the Natanz uranium enrichment plant. The machine is capable of spinning 900 times per second and producing 10 kilograms of UF6 in a year.
Referring to recent US threats against the Islamic Republic, Kowsari pointed out that Ahmadinejad's response to President Barack Obama proved that in the modern world every word triggers a related reaction.
Ahmadinejad's remarks came as the Obama administration decided to revise the US policy on nuclear weapons, as part of a new Nuclear Posture Review (NPR). The new NPR reduced the threat of using nuclear weapons against signatories of the Nuclear Non-Proliferation Treaty (NPT), but excluded NPT signatory Iran from threat reduction.
Iranian President Mahmoud Ahmadinejad on Wednesday described Obama as an ineffective leader influenced by Israel to target Iran more aggressively.
"American materialist politicians, whenever they are beaten by logic, immediately resort to their weapons like cowboys," Ahmadinejad stated in a speech before a crowd of several thousand in northwestern Iran.
The United States and its allies accuse Tehran of seeking to develop nuclear weapons — a charge denied by Iran, which says its nuclear program is intended only to generate electricity.
Inspectors of the UN International Atomic Energy Agency (IAEA), which has conducted the largest amount of inspection in the history of the body on Iran's nuclear program, have also not found anything to verify that claim.