Iran
Iran should become a regional air hub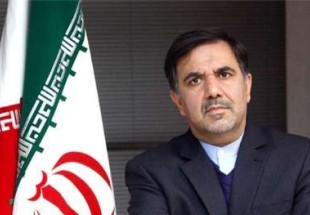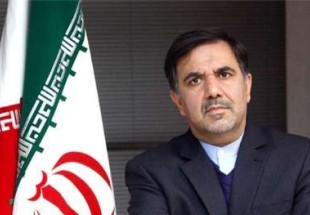 Iran should use its competitive air capacity as a great source of wealth and become a regional air hub, Minister of Roads and Urban Development said here Thursday.
"Today, we are witnessing exploitation of major air transportation projects in the country and we intend to provide the required background to turn Iran into a regional air hub," Abbass Akhundi said.
He noted that shortening air routes and providing appropriate opportunities to create the ground for competition in passing through Iranian airspace and air corridors is of great significance for the country. The goal, he added, is to make optimal use of Iran's competitive privileges in the region.
Akhundi believed that the neighboring countries can also benefit from privileged position of Iran.
Underlining that Iran is the center of the regional balance, he said that the world powers intended to disown Iran of such power but soon they realized that they were wrong.
The minister voiced conviction that Iran can carry out its regional responsibilities and can also make it possible for the regional countries to use its air corridors and industrial, economic and tourist capacities only when the required ground for becoming a regional hub would be prepared.
To become a regional hub, he added, Iran needs to take extensive steps. To this end, some 7,000 km of air route were inaugurated on Thursday.
He also noted that air navigation using satellite systems is in the country's agenda as the fundamental step towards implementation of Air Silk Road.
To achieve the goal in expansion of air navigation and turning the country into a regional hub, hundreds of billions of rials should be invested in various sectors, Akhundi stated.
"That is why we have given the opportunity to the airline companies to take steps towards increasing their capitals by late July. By doing so, we will witness the strengthening of financial power, human resources and air fleet of air companies and we will be able to increase competitiveness in the regional aviation industry", the minister pointed out.