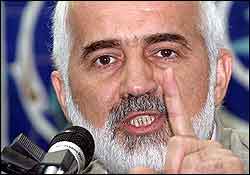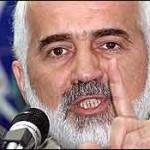 Head of the Majlis research center Ahmad Tavakkoli stated that the nation should not be deprived of the "national uranium".
Why should the Iranian nation be deprived of national uranium for which it has paid huge economic and trade costs, he told the Mehr News Agency on Monday.
Tavakkoli pointed out that Iran does not have good memories of negotiations with Westerners and each they have failed to fulfill their promises and commitments.
He also said that based on the nuclear Non-Proliferation Treaty (NPT), those countries that have nuclear technology should provide Iran with facilities needed for the development of nuclear technology and they have not done their duties so far.
The MP emphasized that the negotiating partners should be held responsible for the promises that they have not fulfilled yet.
There is no reason to assume that Westerners will providing Iran with enriched uranium apart from their duties in this regard and that Iran should step back from its rights instead, he explained.
According to a draft deal drawn up by the IAEA, a large consignment of Iran's enriched uranium would be shipped out of the country for processing into fuel rods with a purity of 20 percent for the Tehran reactor. However, many Iranian officials, including parliamentarians, believe that Iran should buy the fuel for the reactor without sending its own low-enriched uranium (LEU) abroad.