Iran
Iran should not negotiate with U.S. from a weak position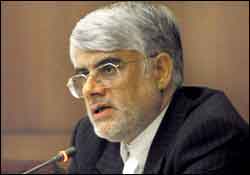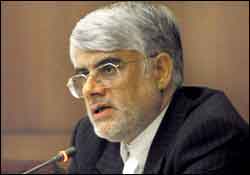 Presidential contender Mohammad Reza Aref has said that it is not in the interests of Iran to negotiate with the United States from a position of weakness.
In a TV program on Sunday night, Aref, a pro-reform candidate who served as first vice president under Mohammad Khatami, said Iran should establish relations with other countries from a position of strength.
If elected president next month, Aref said, he will use the expertise and potential of internationally well-known figures such as former president Khatami, whom he called a 'messenger of peace', and Expediency Council Chairman Ayatollah Akbar Hashemi Rafsanjani who is considered an influential figure in the Middle East region.
He also emphasized that Iran should utilize the media and public diplomacy to improve its status in the world.
Aref added that he has drawn up an economic platform to curb the consequences of foreign sanctions on Iran, adding that an expansion of relations with other countries can prove helpful to lift the sanctions.