Syria
Iran, six powers hold 1st session of nuclear talks in Geneva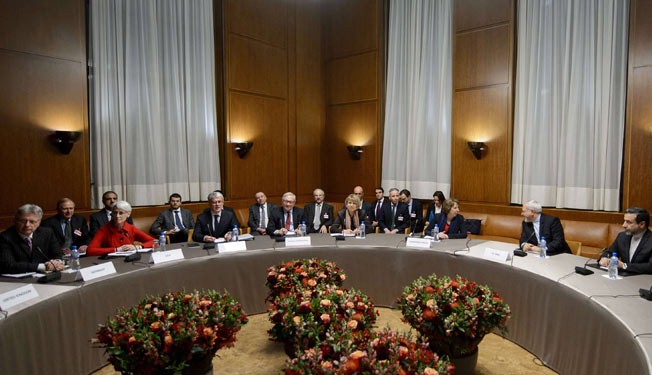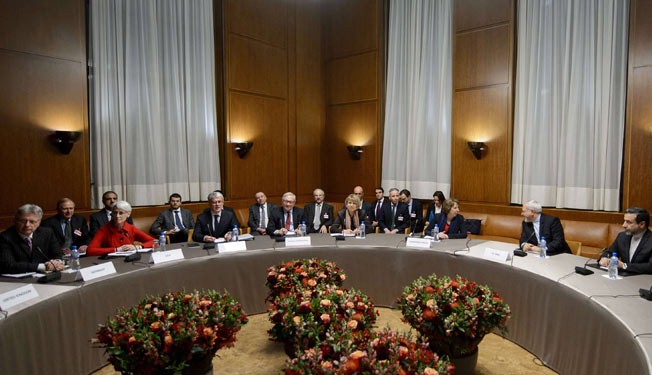 Iran and the five permanent members of the United Nations Security Council plus Germany have held a preliminary session of a new round of talks over Tehran's nuclear energy program in the Swiss city of Geneva.
Deputy foreign ministers of Iran and the six powers participated in the talks while Iran's Foreign Minister Mohammad Javad Zarif and EU foreign policy chief Catherin Ashton briefly attended the session.
"This was just a brief introductory session. There will now be bilateral meetings," one diplomat told AFP in Geneva on condition of anonymity.
Ahead of the preliminary session on Wednesday, the Iranian foreign minister and EU foreign policy chief held a meeting which was described by Zarif as "good".
"We talked about the trend of negotiations between Iran and the P5+1," Zarif told reporters after meeting with Ashton, who is leading representatives from the six major world powers — Russia, China, France, Britain, the US and Germany in nuclear negotiations with Tehran.
"We had a good conversation and discussed the ways we could continue this trend during these days of negotiations," the top Iranian nuclear negotiator stated.
Earlier on the day, Iran's Deputy Foreign Minister and a member of the Iranian negotiating team Seyyed Abbas Araqchi told reporters that Iran may sit for separate discussions with Russian, Chinese and US delegations.
He added that the Wednesday afternoon discussions will focus on how the talks need to proceed.
Both sides will put the text of a proposed deal over the Iranian nuclear issue on the agenda of Thursday's talks once progress is made in discussions on Wednesday.
During the last round of talks in Geneva on November 7-10, a first-step agreement was within reach but the position taken by French Foreign Minister Laurent Fabius in favor of the Israeli regime and a lack of commitment by US Secretary of State John Kerry spoiled the negotiations.