Iran
Iran slams certain member states for politicizing OPEC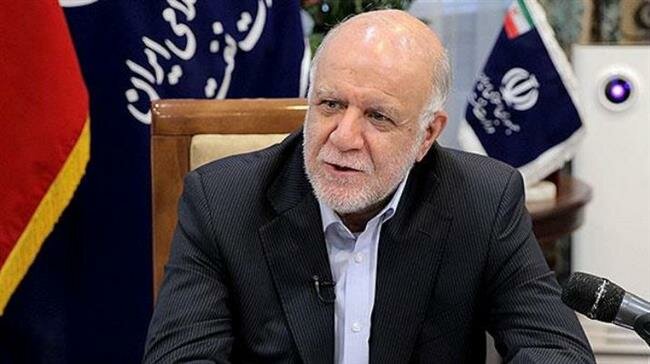 Iranian Minister of Petroleum Bijan Zangeneh says Tehran has no plans to leave the Organization of the Petroleum Exporting Countries (OPEC), criticizing certain member states for politicizing the group to counter two OPEC founding members–Iran and Venezuela.
"Iran has no plans to leave OPEC… and regrets that some members of OPEC have turned this organization into a political forum to confront two founding members of OPEC, namely Iran and Venezuela," Zangeneh said in an interview published by the Iranian parliament's official news agency, ICANA, on Saturday.
He said that "two regional countries are showing enmity toward us in this organization. We are not their enemy but they are hostile to us… and (they) are using oil as a weapon against us in the global market and the world."
Zangeneh did not name the two countries but he apparently was referring to Saudi Arabia and the United Arab Emirates (UAE) which have vowed to increase their oil production to make up for Iranian crude cut from the market by US sanctions.
"I believe that these countries are driving the OPEC toward collapse, but we want the OPEC to be preserved. The two countries have undermined the organization by instigating infighting in the bloc," he said.
Asked whether Saudi Arabia and the UAE were able to offset shortages caused by removing Iran's crude oil from the market, Zangeneh said "no one can make up for this vacuum."
"The market is fragile and unstable, and these countries are exhausting all of their capacity to prevent oil prices from rising through propaganda and downplaying the developments, for the benefit of the United States and the Zionist regime [Israel]," he said.
The oil market is moving to uncharted territory from a US "economic war" on Iran, which is a key OPEC producer with more than 2 million bpd.
The US decided not to extend its sanctions waivers to eight importers of Iranian crude after the exemptions expired at the beginning of May. Washington has pledged to eliminate all Iranian crude oil exports, and is relying on Saudi Arabia and its other allies in the Persian Gulf to fill the gap in supplies.
Apart from Iran, the US has targeted crisis-hit Venezuela, once a top-three OPEC producer, with sanctions over the recent political turmoil in the Latin American country.
Iran keeps selling oil through 'unconventional' means
Zangeneh further downplayed Washington's plan to cut Iran's oil sales to "zero", saying the country is keeping up oil exports through "unconventional" means to circumvent US sanctions.
"We have unofficial or unconventional sales, all of which are secret, because if they are made known America would immediately stop them," he said.
He said that the US has reached an "evil maturity" in tightening the noose on Iran's economy using "smart sanctions", noting that the Islamic will find new ways to counter the "most severe organized sanctions in history".
Zanganeh did not give further details on Iran's oil exports, saying he would not disclose figures until sanctions were lifted.