Iran slams hegemonic powers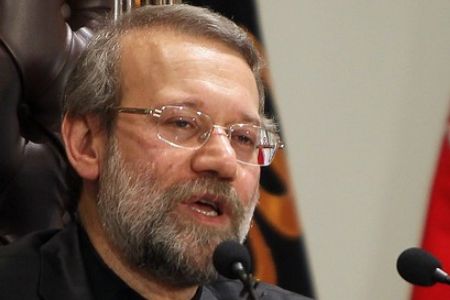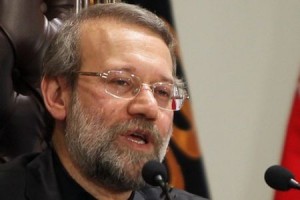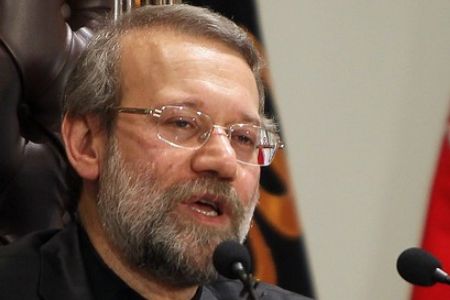 Iran's Parliament Speaker Ali Larijani has called on the international community to condemn the hegemonic policies of certain world powers against the Iranian nation.
"The Islamic Republic of Iran's nation and government have faced the deadliest terrorist attacks under the support of certain foreign states, the result of which has unfortunately been more than 16,000 victims," he said in a letter to the parliament speakers of the world on Sunday.
"During the past year, we have witnessed three terrorist attacks against Iranian university professors," Larijani reminded.
In November 2010, terrorists in separate locations detonated bombs attached to the vehicles of Dr. Majid Shahriari and Professor Fereydoun Abbasi, both professors at Tehran's Shahid Beheshti University.
Shahriari was killed immediately while Abbasi and his wife sustained minor injuries and were released from hospital shortly afterwards.
Professor Massoud Ali-Mohammadi, a lecturer at Tehran University, was killed by an explosives-laden motorbike in the Iranian capital in January 2010. The bombing took place near the professor's home in the Qeytariyeh neighborhood of northern Tehran.
"According to full investigations by Iran's intelligence and security services, the Zionist regime [of Israel] was directly involved in organizing, planning and executing aforementioned terrorist attacks."
"Based on the confessions made by Mr. Majid Jamali Fashi, one of the agents behind the terrorist attack against Dr. Massoud Ali-Mohammadi, he was trained in one of the military bases of the Zionist regime and received instructions for this terrorist attack from this regime's officials."
Jamali Fashi, a 26-year-old young kick-boxer who carried out the assassination of Dr. Ali-Mohammadi, was arrested by Iranian security forces earlier this month.
"We believe that aforementioned terrorist attacks are merely part of the hostile policies of certain foreign powers against the Islamic Republic of Iran," the Iranian official noted.
"Since the establishment of the Islamic Republic of Iran, these powers have sought to prevent the progress of the Iranian nation and deal a blow to Iran's independence and sovereignty through illegal and meddlesome measures and methods including inciting and organizing terrorist cells, imposing war, political pressure and economic and trade sanctions," Larijani argued.
Larijani also said the referral of Iran's peaceful nuclear program to the UN Security Council and adopting several illegal resolutions against Tehran, in addition to Israel's direct involvement in assassination of Iranian scientists and lecturers leaves no doubt that there is a direct relation between political pressure and sanctions with terrorist attacks.
The Iranian official added that such hostile measures have not been limited to Iran and would not be stopped.
"Through adopting hegemonic policies, these powers have always tried to impose their illegal will on other nations to secure their illegitimate interests and deprive others of their basic and legitimate rights," he said.
In many cases these crimes, which violate all the principles of the international law especially the UN Charter, take place under the pretext of promoting democracy and supporting human rights, Larijani added.
Therefore, the Parliament (Majlis) of the Islamic Republic of Iran expects all members of the international community to condemn the hostile measures taken against the Iranian nation especially by Israel, and take measures to confront such antagonistic and illegal actions in international relations, Larijani concluded.