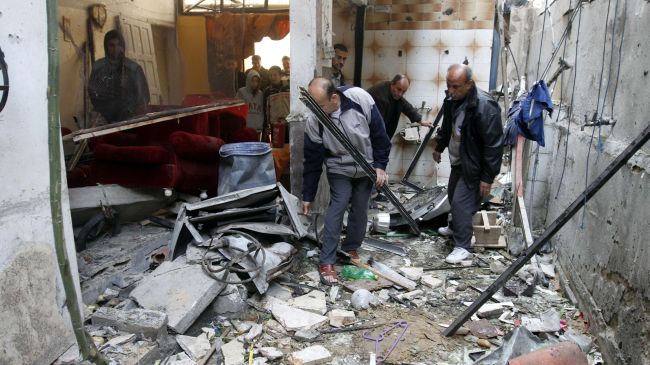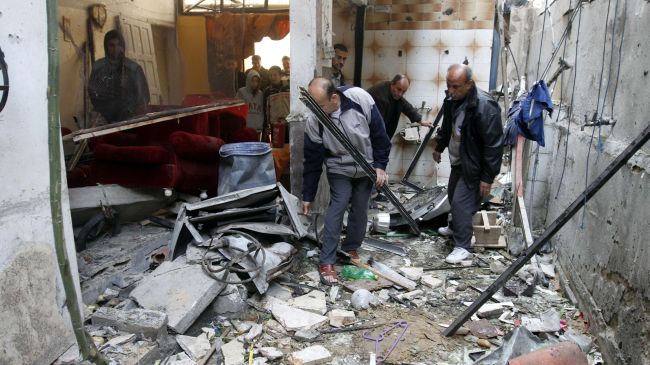 The Iranian Foreign Ministry has strongly condemned the new round of Israel's deadly airstrikes on the besieged in Gaza Strip, calling the attacks blatant violation of human rights.
In a Sunday statement, the Foreign Ministry condemned recent airstrikes on Gaza which have claimed the lives of 18 Palestinians since Friday.
"In line with its targeted state-sponsored terrorism approach, the Zionist regime [of Israel] has embarked on violent assassination of Mr. Zuhir al-Qaisi, Secretary-general of the Popular Resistance Committees (PRC) and a number of his aides," the statement added.
The Iranian Foreign Ministry also slammed the international community for its total silence on Israeli rights violations.
"International organizations and rights bodies must not remain silent toward this blatant violation of human rights and the killing of innocent Palestinians by the Zionists and must fulfill their humanitarian and legal responsibility to defend the people of Palestine," the statement said.
It added that although killing innocent men, women and children by Israel is nothing new, meaningful silence of the international organizations and human rights bodies in the face of Israel's crimes and aggression is inacceptable to the world' public opinion and the Muslims.
The Iranian Foreign Ministry also urged the Islamic countries and independent governments to give a strong response to the Israeli crimes.
In the first attack on March 9, missiles fired from an Israeli drone struck a car in the Tel El-Hawa neighborhood, west of Gaza City, killing it's both passengers who were later identified by an Israeli military spokesman as Zohair al-Qaisi, the leader of PRC, and PRC member Mahmoud Hanini.
According to Islamic Jihad of Palestine, the second attack on the east of Gaza killed Obeid al-Gharabli, Mohammed Harara, Hazem Qoureqa, and Shadi Seqali of the al-Quds Brigades, the military arm of Islamic Jihad.
After the strikes, Israeli Minister of Military Affairs Ehud Barak reiterated that Israeli troops would continue attacks on the coastal strip.