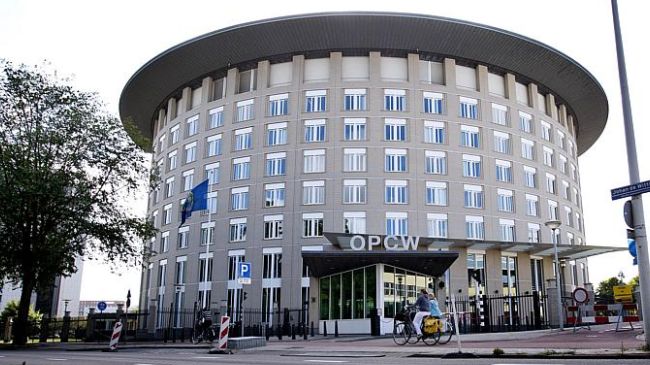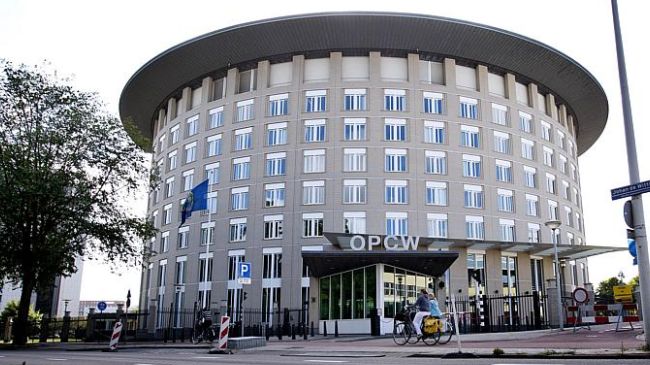 An Iranian official says Israel's refusal to join international treaties on disarmament causes instability and insecurity in the region.
"The non-membership of the Zionist regime in disarmament treaties, including the Chemical Weapons Convention (CWC), has led to instability and security concerns for countries in the Middle East region," said Kazem Gharibabadi, Iran's ambassador to the Hague and permanent representative at the Organization for the Prohibition of Chemical Weapons (OPCW), on Monday.
The Iranian envoy was speaking in an address on the first day of the 18th CWC Conference at the Hague.
Gharibabadi, who was elected by conference participants as deputy chair of the event, further described Israel's possession of atomic weapons as a cause of "insecurity and instability" in the region, calling for action by the international community on the issue.
During his speech before 190 representatives of CWC member countries, Gharibabadi also urged the member states to make all efforts to pressure Tel Aviv into joining the OPCW and committing to its obligations in eliminating its chemical arsenals.
He went on to reiterate that the continued existence of chemical arms across the globe would endanger international peace and security, urging states that still possess such weapons to implement their obligations within the CWC framework for the complete destruction of their chemical arsenals.
The Iranian ambassador further referred to the Islamic Republic as "the latest and the biggest victim of chemical weapons use" and emphasized that "tens of thousands" of Iranians continue to suffer the horrifying effects of such deadly and inhumane weapons.
The former Iraqi regime of Saddam Hussein deployed chemical weapons against Iranian civilians and military forces during its eight-year war on Iran in the 1980s.
Gharibabadi also welcomed Syria's recent CWC membership and its becoming the 191st member state, expressing Iran's readiness to offer assistance and consultations to Damascus in implementing its obligations under the convention.
Iran's Deputy Foreign Minister Abbas Araqchi is taking part at the CWC conference, representing the Islamic Republic as the rotating chair of the Non-Aligned Movement (NAM).
The Chemical Weapons Convention (CWC) is an arms control treaty that outlaws the production, stockpiling, and use of chemical weapons and their precursors. It is administered by the Organization for the Prohibition of Chemical Weapons (OPCW), an intergovernmental organization based in The Hague, the Netherlands. The treaty entered into force in 1997.