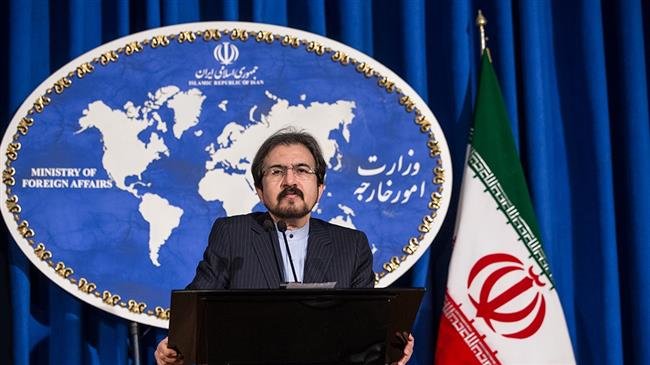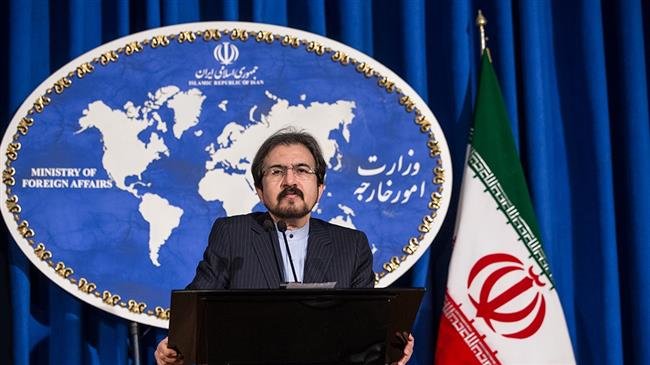 Iran has slammed the decision by an appellate court in Bahrain to sentence prominent Bahraini Shia cleric and opposition leader, Sheikh Ali Salman, to life in prison, urging the tiny Persian Gulf kingdom to stop its inhuman approaches.
"This verdict leaves no room for any doubt in public opinion and the international community that the Bahraini government does not seek to improve conditions, but intends to intensify suppression and further deteriorate the situation," Iranian Foreign Ministry Spokesman Bahram Qassemi said on Sunday.
He added that Sheikh Salman pursues moderate and peaceful approaches and avoids violence.
Instead of relying on other countries and applying security approaches, Bahraini officials better solve the "self-made crisis" in the country by holding real and serious talks with opposition groups and meeting the Bahraini people's legitimate demands, Qassemi said.
The Iranian Foreign Ministry spokesperson also urged Bahraini authorities to end their inhuman behavior and restrictions on people.
Earlier on Sunday, the Bahraini court overturned the acquittal of the 52-year-old secretary general of the dissolved al-Wefaq National Islamic Society and two of his colleagues, Hassan Sultan and Ali al-Aswad, and levied charges of collaborating with Qatar "with the purpose of overthrowing the regime" against them.
The court went on to say that the trio had transferred confidential information to Qatar and received financial support in return. Sultan and Aswad were tried in absentia.
On November 1, 2017, Sheikh Salman and his two assistants were charged with "spying on behalf of a foreign country… with the aim of carrying out subversive acts against Bahrain and harming its national interests."
Sheikh Salman was also charged with "revealing defense secrets to a foreign country and disseminating information that would harm Bahrain's status and reputation."
The senior Shia Bahraini cleric has been in jail on a nine-year prison sentence since late 2014 for what the Manama regime has described as "insulting" government officials, "inciting" unrest through his speeches targeting the authorities during the 2011 uprising, attempting to overthrow the regime and collaborating with foreign powers.
Sheikh Salman denies all the charges, saying he has merely been seeking reforms in the country through peaceful means.