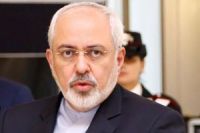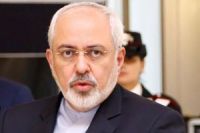 Iran's Foreign Minister Mohammad Javad Zarif has denounced methods to fight terrorism in Iraq and Syria.
According to Press TV, Zarif said in a telephone conversation with his Turkish counterpart Mevlut Cavusoglu on Thursday "The countries in the region should act responsibly with regard to the current situation and do not contribute to the exacerbation of the situation in the region."
The Iranian foreign minister further referred to a recent decision by Turkey's parliament to authorize military operations in Iraq and Syria, expressing concern about any measures that further complicate the situation in the region.
For his part, the Turkish foreign minister expounded on the issue of Turkey's military operations in its neighboring crisis-hit countries, affirming that Ankara is committed to respecting the sovereignty of the regional states.
On Thursday, Turkey's 550-seat parliament voted 298-98 in favor of the motion that would provide the legal grounds for Ankara to deploy forces to Iraq and Syria. The motion will last for one year.