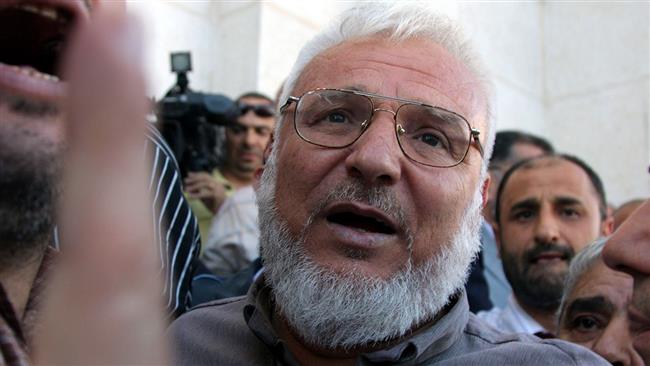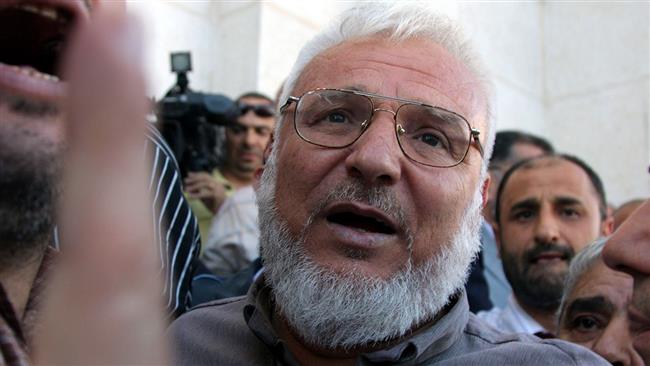 Iran has condemned as cruel and illegal an Israeli court's verdict against the speaker of the Palestinian Legislative Council (PLC) Abdul Aziz Duwaik.
An Israeli court on Monday handed down a one-year prison term to the 67-year-old Palestinian official and ordered him to pay more than a thousand dollars for delivering a speech at a pro-resistance celebration three years ago.
Iranian Foreign Ministry Spokeswoman Marzieh Afkham denounced the sentence and said thousands of Palestinian prisoners in Israeli jails are in grave conditions.
Afkham also said that Israel's ongoing arrests of Palestinian lawmakers and sentencing them to jail terms on baseless charges area hostile and a futile attempt to silence the justice-seeking voice of the Palestinian nation.
The Iranian official called on international legal bodies to take serious action to compel Israel to stop its measures against the Palestinian prisoners.
Back in June 2014, Israeli soldiers stormed the house of Duwaik in the occupied West Bank city of al-Khalil (Hebron) and abducted him.
Palestinian prisoners at Israel's Megiddo Prison
Israeli forces regularly kidnap Palestinians in the West Bank and put them behind bars based on the so-called administrative detention policy, which enables the Tel Aviv regime to keep them in prison without trial or charge for up to six months. The detention order can be renewed for an indefinite number of times.
Over 7,000 Palestinians are reportedly being held in Israeli jails and detention camps without clear charges.
The Israeli regime has repeatedly come under fire for its administrative detention policies.