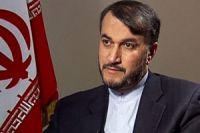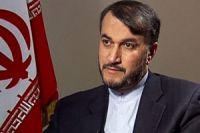 Iranian Deputy Foreign Minister for Arab and African Affairs Hossein Amir-Abdollahian has strongly responded to remarks by Saudi Foreign Minister Saud al-Faisal, saying they are "at odds with the atmosphere of the diplomatic negotiations between the two countries."
According to Fars News Agency, on Monday, the high-ranking Foreign Ministry official called on Riyadh to watch out for plots hatched by regional enemies and to make sure it is not distracted from playing a positive role in the region.
Faisal claimed earlier in the day that Iran was "part of the problem, not the solution" in the Middle East, alleging that Tehran "cannot play any role in the region" if its policies remain unchanged.
The Saudi foreign minister also accused Iran of having "occupying forces" in Syria despite the fact that Iran has firmly dismissed reports about its military involvement in Syria and Iraq, stressing that Tehran's support for the two Arab nations is in the form of humanitarian aid and military consultation.
Amir-Abdollahian noted that "Tehran helps the governments and nations of Iraq and Syria in fighting terrorism within the framework of international rights."
While Riyadh and other Persian Gulf kingdoms are widely suspected of being the major sponsors of Takfiri terrorist groups, including the ISIL and al-Nusra Front, Saudi Arabia, along with Qatar, Bahrain and the United Arab Emirates, has now joined Washington's so-called coalition against the ISIL Takfiri terrorists.