Iran
Iran slams Sakharov prize for dissidents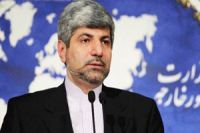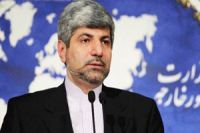 Iran has strongly condemned the European Parliament's politically-motivated move in awarding the 2012 Sakharov Prize to two Iranian dissidents.
Iranian Foreign Ministry Spokesman Ramin Mehmanparast said Sunday, "Unfortunately, the European Union and its affiliated bodies have a selective approach to and objectify human rights matters, and pursue their political objectives by raising such issues".
He added that the European Parliament's indifference to Israeli atrocities in the occupied Palestinian lands and emphasis on certain issues attest to the institution's double standards.
Mehmanparast said, "Instead of offering awards on the basis of political goals, the European Parliament should deal with countless instances of rights violations in European countries such as the miserable conditions of asylum seekers and immigrants, discrimination against Muslims and the suppression of legitimate socio-economic demands of Europeans".