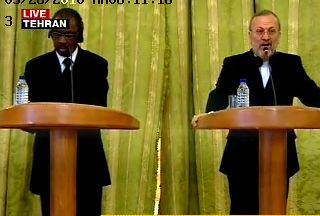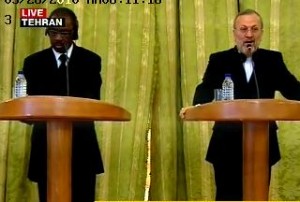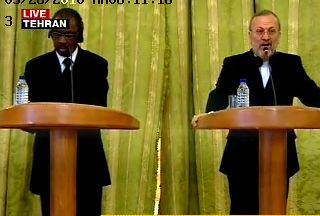 Days after Iran issued a declaration on a possible nuclear fuel swap, Iranian foreign minister moves to criticize Washington's stance toward the diplomatic statement.
Speaking at a joint press conference with Burundian Foreign Minister Augustin Nsanze on Wednesday, Manouchehr Mottaki singled out remarks by US Secretary of State Hillary Clinton about the declaration and described her comments as "misleading."
Earlier on Tuesday, Clinton described the recently-issued declaration by the Tehran government as a "transparent ploy to avoid Security Council action."
Meanwhile, the Iranian foreign minister went on to describe Tehran's declaration as a good opportunity for building trust on the global stage about the Iranian nuclear program.
Mottaki also touched on issues of mutual interest between Iran and Burundi, saying certain measures were under consideration for opening a Burundian embassy in Tehran.
Mottaki also put forward a proposal for lifting visas between the two countries.
The Burundian foreign minister, for his part, expressed his country's interest in expanding relations with Tehran.