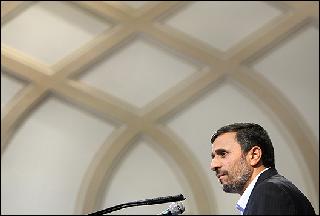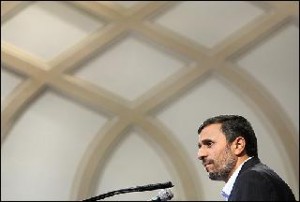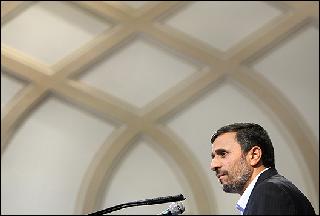 Iranian President Mahmoud Ahmadinejad says the time of materialistic thought has ended, stressing the world is on the threshold of big developments.
"Over the past 100 years, bullying powers have imposed an economic system on the world to plunder the assets of nations," said Ahmadinejad in Uganda on Saturday.
He said arrogant powers waged wars over the past century and killed more than hundreds of millions of innocent people, adding: "All these crimes were committed to dominate resources of the world."
"Those who claim to support human rights have built atomic bombs and are threatening nations with such arms," he stated.
"Bullying powers are inching toward collapse," the Iranian president reiterated.
Ahmadinejad called on all countries to unite and set up a modern human system, saying, "Aggressors will have no place in the world in the near future."
On Saturday, President Ahmadinejad and his Ugandan counterpart Yoweri Museveni held the second round of private talks in Kampala.
The two presidents exchanged views on bilateral relations as well as regional and international developments.