Lebanon
Iran spares no efforts to reinforce ties with Lebanon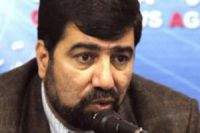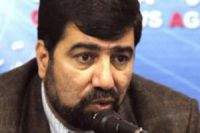 Iran's Ambassador to Lebanon, Ghazanfar Roknabadi, has noted that Iran will make utmost efforts to reinforce its mutual relations with Lebanon.
According to IRIB World Service, citing Fars news agency, in a meeting with the Head of Lebanese Press Union, Mohammad Ba'albaki, in Beirut, the Iranian envoy noted that Islamic Republic of Iran has always been alongside the people and government of Lebanon and makes every effort to cement and boost bilateral ties and mutual cooperation between the two nations and governments.
Meanwhile, the Lebanese official, for his part, referred to the constructive and positive role of Islamic Republic of Iran in Lebanon and the region.
He called for expansion of Tehran-Beirut mutual cooperation in all political, economic, scientific, and cultural arenas.