Iran
Iran Speaker Urges Reduction of JCPOA Commitments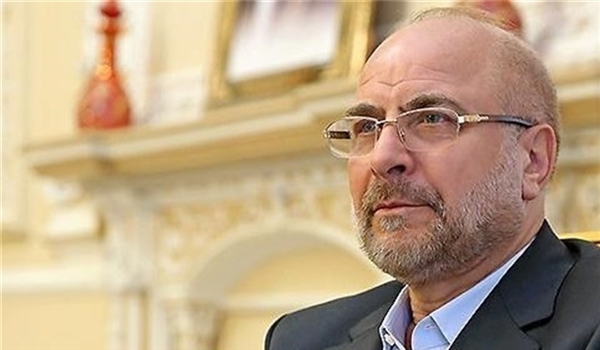 Iranian Parliament Speaker Mohammad Baqer Qalibaf called for reducing obligations related to the Joint Comprehensive Plan of Action (JCPOA), and added that the parliament will not allow the International Atomic Energy Agency (IAEA) to do whatever it intends without restrictions.
"We request to stand up against the excessive demands of other parties involved in nuclear deal, so that policies taken for reducing JCPOA commitments should be into effect," Qalibaf said.
He pointed to the role of Foreign Ministry in this field and added, "Iran's Foreign Ministry can play a leading and important role in the field of economic power. To this end, Economic Deputy was formed in the ministry to pursue the case."
If we fail to attract foreign investors through JCPOA, effective steps should be taken to transfer our people's money and currency blocked in some other countries, the speaker noted.
Qalibaf underlined, "International Atomic Energy Agency (IAEA) and Board of Governors should know that the Islamic Republic of Iran and lawmakers will never allow it to do whatever it wishes without any restriction."
In relevant remarks early in June, Mohammad Baqer Qalibaf in reaction to a Twitter message by US president Donald Trump on talks with Iran said Trump's unilateral withdrawal from the international nuclear deal with Tehran showed that resistance is the only way to deal with Washington.