Iran
Iran Speaker urges world to recognize key role of Persian Gulf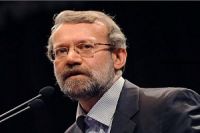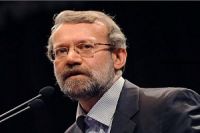 Parliament Speaker Ali Larijani said on Wednesday that world should recognize the important and geopolitical role of Persian Gulf.
According to IRNA, talking to reporters at Bandar Abbas Airport, he noted that Iran is committed to help promote peace and stability in the Persian Gulf region.
Larijani reiterated utilizing the Persian Gulf capacities needs cooperation among all littoral states.
Speaker arrived in this southern province this morning to attend a scientific and research festival, commemorating the National Persian Gulf Day.