Iran
'Iran standing among 10 top nations with advanced military equipment'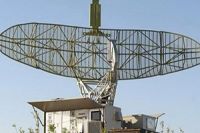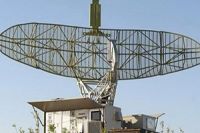 Senior Islamic Revolution Guards Corps (IRGC) officials said Iran is now among the top nations which have state-of-the-art military equipment and weapons.
According to Fars News Agency, Lieutenant Commander of the Islamic Revolution Guards Corps Ground Force for Coordination Brigadier General Abolqassem Foroutan told reporters in the city of Boroujerd, Western Iran, on Monday, "The Islamic Iran is among the 10 world countries that do not need other countries' help for military equipment."
Tehran launched an arms development program during the 1980-88 Iraqi imposed war on Iran to compensate for a US weapons embargo. Since 1992, Iran has produced its own tanks, armored personnel carriers, missiles and fighter planes.
Yet, Iranian officials have always stressed that the country's military and arms programs serve defensive purposes and should not be perceived as a threat to any other country.
Last month, Commander of Khatam ol-Anbia Air Defense Base Brigadier General Farzad Esmayeeli announced that the country is now among the top world nations which enjoy highly advanced air defense capability.