Iran
Middle East
Iran starts emergency use of first homegrown COVID-19 vaccine: Health minister
The Iranian Health Ministry says the country has been authorized to start emergency use of its first domestically-produced COVID-19 vaccine, known as COVIran Barekat.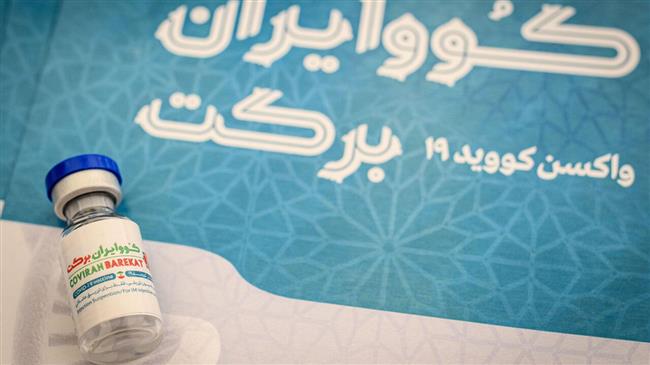 Health Minister Saeed Namaki made the announcement at a ceremony in Arak University of Medical Sciences on Monday, saying Iran been authorized to start the emergency use of COVIran Barekat vaccine and the permit for using the Pasteur vaccine — which has been jointly developed by Iran and Cuba — will be issued next week.
"The permit for using the Pasteur vaccine will be issued next week, and in the near future, the Razi and Fakhra vaccines will be added to the list of usable [Iranian COVID] vaccines," Namaki noted.
The Razi vaccine, officially known as Razi COV-Pars, is Iran's second homegrown vaccine and a product of the Razi Vaccine and Serum Research Institute, which is administered via injection and inhalation.
Fakhra, the third Iranian vaccine, is developed by the Iranian Defense Ministry's research center, formerly headed by nuclear scientist, Mohsen Fakhrizadeh, who was assassinated in a suspected Israeli-linked terror attack late last year.
"Considering the capacity created inside the country, the entire target population of Iran will be vaccinated by the end of coming fall," the Iranian health minister said, adding that the infrastructure for domestic vaccine production has been designed in such a way that the process is independent of any particular individual.
"I proudly announce that Iranian vaccines enjoy the lowest rate of side effects and are the most effective and safest vaccines in the world," the health minister added.
In addition to producing domestic vaccines, Iran has imported reliable foreign vaccines from Russia, China, India and Cuba amid the illegal US sanctions that have seriously hampered the country's fight against the coronavirus pandemic.