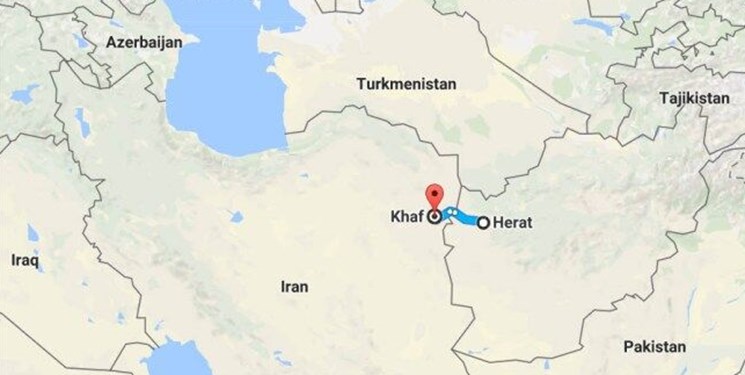 Afghanistan received the first cargo of Iran's export goods through the newly-developed Khaf-Herat railway.
The long-awaited Khaf-Herat railway is due to be officially inaugurated in the next few days.
The cement shipment was transferred from Iran to Afghanistan's Herat via rail, according to Jilani Farhad, the spokesman for Herat governor.
The consignment was reportedly dispatched on a trial basis to identify possible problems and challenges on that route.
The Afghan spokesman said the railway, which is to be opened in less than 10 days by the two countries' high-ranking officials, will connect Afghanistan to Asian and European countries through Iran.
The railway project is composed of four sections: one from Khaf to Sangan in Iran and the second one from Sangan to the Chah-Sorkh border crossing, each of which is 76 km long, according to the Afghan spokesman.
Farhad said the third part, 62 km long, extends from Chah-Sorkh to Afghanistan's Rozanak (or Rahzanak).
"These three sections have all been funded by Iran," he said.
The final part of the project, which has long been touted as the sole viable option to build Afghanistan's economy, stretches all the way from Rozanak to Herat.
A group of people watching the arrival of the train said they were "very happy to see a train in their place of living for the first time ever."
They said they would "wholeheartedly" cooperate with Afghan security forces to ensure the security of the raildroad and the export consignments, as the railway will definitely improve the economic conditions of Afghan people.