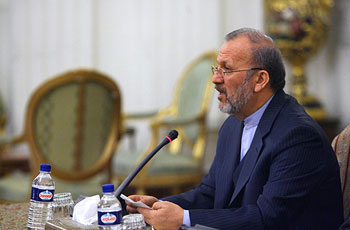 Iranian Foreign Minister Manouchehr Mottaki says Iran has still not reached the point for establishing ties with the United States since Washington has not yet rectified its policies.
Mottaki noted that there could be hope for the establishment of such ties if the policies pursued by former US officials are rectified, IRNA quoted Mottaki as saying on Tuesday.
Commenting on the US overtures to Tehran, Iran's top diplomat stated that the US should take concrete steps to enact change.
"We have reviewed the verbalized US overtures, but everybody understands that practical steps should be taken," Mottaki said.