Economy
Iran Stops Imports of Super Gasoline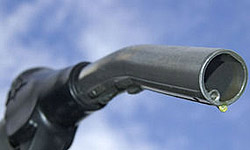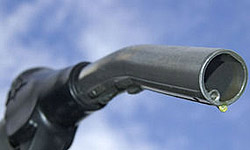 National Iranian Oil Refining And Distribution Company (NIORDC) Managing-Director Alireza Zeiqami announced that the country has stopped imports of super gasoline after it launched several optimization units to improve the quality of Shahid Tondgouyan (Tehran) oil refinery's products.
"After launching the (Shahid Tondgouyan refinery's) gasoline production unit, we will save 1.5 to 2mln liters of gasoline per day and there is no more need to import super gasoline from foreign countries," Zeiqami said, addressing a ceremony held on Tuesday to mark the launch of operation of Shahid Tondgouyan (Tehran) oil refinery's optimization units.
He said that Iran at present merely imports 2mln liters of gasoline per day and produces a major part of its needs at home.
Iran which is the world's fourth-biggest crude oil exporter for long depended on imported gasoline for 30 to 40 percent of its consumption, but has now become an exporter.
Iran exported 123,000 tons of gasoline to different world countries in 2011, showing a 100% growth compared with the previous year.
Iran exported 123,000 tons of benzene, worth some $134 million in the year 2011, which was twice its exports of that fuel in the year 2010," Moscow's state-run Voice of Russia radio said in May.
"Afghanistan was the top importer of Iran's fuel in 2011, importing gas worth $51.6 million," the report added.
According to the report, Armenia, the United Arab Emirates, Iraq and Oman are the other major importers of the Iranian benzene.
Afghanistan is the main buyer of Iranian gasoline. Iran's gasoline exports to Afghanistan hit $51.6mln last year. The UAE's import reached $46.6mln, Iraq's portion hit $27.1mln and Oman's share totaled $6.6mln.