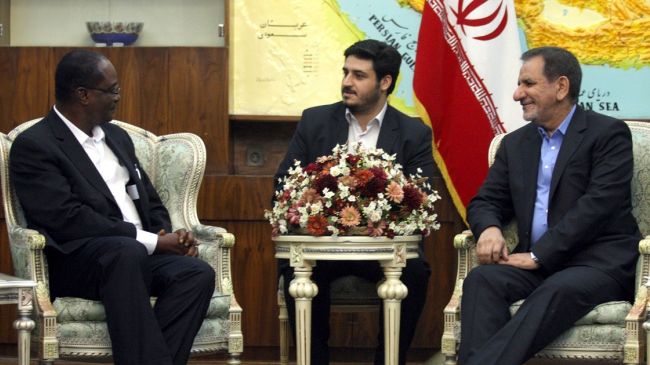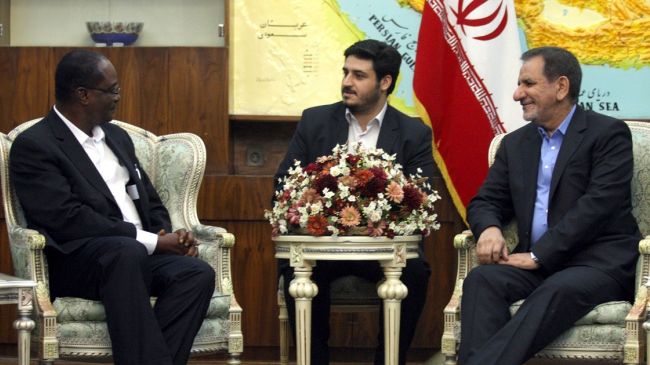 Iran's first vice-president says promotion of ties with African countries is a central plank of Tehran's foreign policy.
Eshaq Jahangiri made the remarks in a meeting with visiting Sierra Leonean Foreign Minister Samura Kamara on Wednesday.
"This policy can be a step toward African countries' progress," Jahangiri said.
Stating that Africa's progress depends on its security and stability, the Iranian official expressed hope that the Sierra Leonean government could pave the way for the further development of the country.
He expressed hope that by removing obstacles in the way of Tehran-Freetown ties and the conclusion of agreements, bilateral relations and economic cooperation would further develop.
Kamara, in turn, said his country is ready to enhance cooperation with the Islamic Republic in all areas, saying "Sierra Leone supports Iran's just positions in the international arena."
He praised the historical and amicable ties between Tehran and Freetown, calling for the expansion of mutual economic ties.
Meanwhile, in a meeting with Kamara on Wednesday, Mohammad Nahavandian, the chief of staff of Iran's President Hassan Rohani, voiced Tehran's preparedness to share its experience in the fields of technology, investment, energy and mines with all friendly African states, including Sierra Leone.
He said the Iranian government is determined to strengthen ties with Freetown.