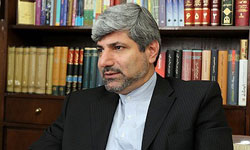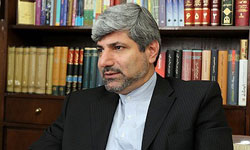 Iran underscored its emphasis on the peaceful and political settlement of the problems in Bahrain, and said intensifying the security atmosphere in the tiny Persian Gulf country will not help the crisis.
Iranian Foreign Ministry Spokesman Ramin Mehman-Parast said here Wednesday intensifying security atmosphere in Bahrain would solve no problem there, but merely further complicate the situation.
"The Islamic Republic of Iran still emphasizes on its stand that resorting to aggressive moves and the recent explosions, the presence of foreign military forces and oppressing the peaceful objection protests of the people, and briefly peaking intensifying the security atmosphere in Bahrain would not only solve no problem in Bahrain, but would also further complicated the situation there," he added.
"Thus far the world nations have been witnesses to the peaceful approach adopted by Bahraini protesters for achieving their demands and the documents published by various Bahraini groups on condemning violence, too, is another proof for this claim, which Iran welcomes," Mehman-Parast said.
"The crisis in Bahrain is in need of a political solution based on justice seeking dialogue comprised various spectrums of the Bahraini nation, as well as implementing true and real continuous reforms in accordance with the people's demands, and trust building moves which can provide the required atmosphere aimed at holding a national dialogue," he added.
Stressing the peaceful nature of the popular revolution in the Persian Gulf kingdom, he emphasized the Islamic Republic's opposition to the use of violence by the parties involved in the standoff.
Anti-government protesters have been holding peaceful demonstrations across Bahrain since mid-February 2011, calling for an end to the Al Khalifa dynasty's over-40-year rule, end of discrimination, establishment of justice and a democratically-elected government as well as freedom of detained protesters.
Violence against the defenseless people escalated after a Saudi-led conglomerate of police, security and military forces from the Persian Gulf Cooperation Council (PGCC) member states – Saudi Arabia, Kuwait, the United Arab Emirates, Oman and Qatar – were dispatched to the tiny Persian Gulf kingdom on March 13, 2011, to help Manama crack down on peaceful protestors.
So far, tens of people have been killed, hundreds have gone missing and thousands of others have been injured.