Iran
Iran successfully tests Talaash missile defense system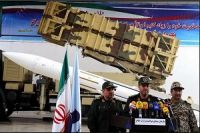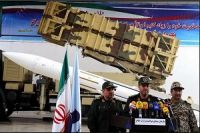 A senior Iranian commander says the Islamic Republic has successfully tested indigenously designed and manufactured Talaash 3 (endeavor) missile defense system.
According to Press TV, Commander of Iran's Khatam al-Anbiya Air Defense Base Brigadier General Farzad Esmaili announced on Thursday that Talaash 3, which has a range of more than 200 kilometers, had successfully been put to test and would be unveiled on September 22.
The top Iranian military commander added the country's air defense range will be expanded from 3,600 spots to 5,000 in the near future.
On August 24, Iranian Armed Forces unveiled two marine cruise missiles, Ghadir and Nasr-e Basir, as well as two unmanned aerial vehicles, Karrar-4 and Mohajer-4.
During a ceremony attended by Iranian Defense Minister Brigadier General Hossein Dehqan on August 21, Iran also launched production lines for energy density batteries used in the electronic systems of its sea-based, ground-based and air-based missiles.
The production lines will enhance the range and accuracy of the country's missile systems.