Iran
Iran, Sudan emphasize expansion of bilateral ties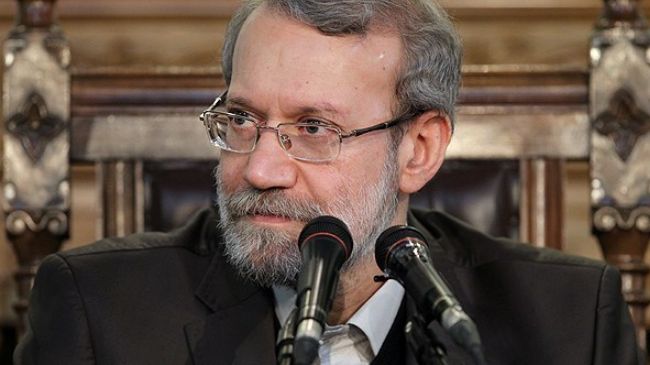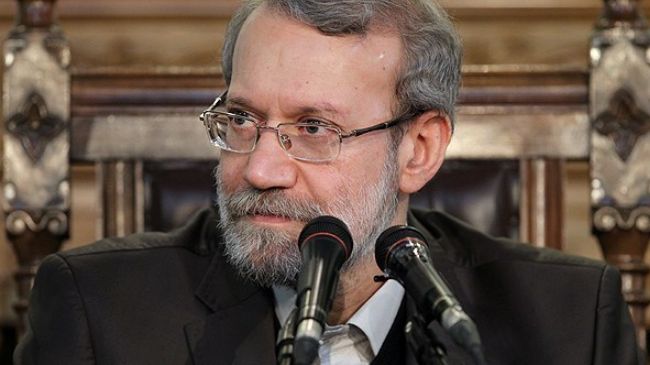 Iran's Majlis Speaker Ali Larijani and Sudanese President Omar al-Bashir have emphasized the expansion of bilateral ties between Tehran and Khartoum.
The two officials met on the sidelines of the 8th General Assembly Meeting of the Islamic Inter-Parliamentary Union (IIPU) in the Sudanese capital on Tuesday and discussed global and regional issues including the Palestinian plight.
They also discussed the challenging threats against the Islamic countries and talked about expanding political, cultural and economic ties.
In a separate meeting with his Sudanese counterpart Ahmed Ibrahim El-Tahir, Larijani said Tehran is planning to expand economic ties with Khartoum and provide technological support for the African country's agricultural projects.
Tahir, for his part, emphasized that his country considers Iran a model of an Islamic country and recommends regional countries to do the same.
"What we have learned from the Islamic Republic of Iran is that a powerful and popular leader can have a popular government that cannot be misused by anybody," he added.
Larijani also met with Sudanese Vice President Ali Osman Taha, discussing the expansion of bilateral economic, political and cultural ties.
Taha said his country welcomes and supports Iranian investors in agricultural and construction sectors.
Both officials emphasized the necessity of political means to resolve regional and international issues and said their countries were against military intervention by foreign countries in the region.
Larijani arrived in Sudan on January 21 to take part in the eighth General Assembly Meeting of the IIPU.
The meeting was held on January 21 and 22, 2013, in the capital city of Khartoum. The last meeting of the Union was held in the Malaysian city of Palembang in January 2012.
The IIPU was established in 1999 based on an initiative by Iran. It seeks to strengthen parliamentary cooperation among Islamic countries in order to solve challenges facing the Islamic world.