Iran
Middle East
Turkey
Iran summons Turkey's ambassador over 'unacceptable' PKK claim
Iran has summoned Turkey's Ambassador Derya Ors to protest the Turkish interior minister's "unacceptable" claim about the presence of the Kurdistan Workers' Party (PKK) militant group's members in the Islamic Republic.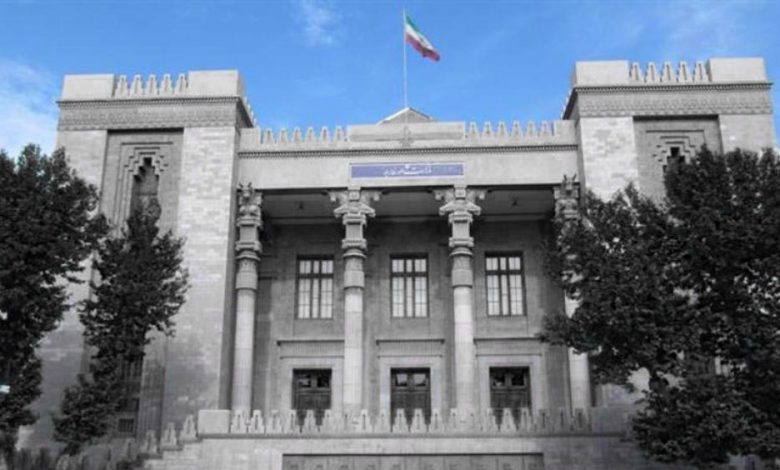 The Turkish envoy was called in on Sunday and notified of the protest.
The Iranian ministry called on the Turkish government to take "serious" measures to prevent the infiltration of terrorist groups through the Islamic Republic's borders.
Expressing Iran's firm determination to fight terrorism and counteract the moves taken by terrorist groups within the Iranian territory, which have so far claimed the lives of many civilians, the Turkish diplomat was told that the claim made by the country's interior minister about the presence of the PKK militants in Iran is "unacceptable" and against Tehran-Ankara cooperation.
Iran also indicated its readiness to strengthen cooperation with Turkey in the fight against terrorist groups in the border areas.
The Iranian Foreign Ministry also slammed "unjustified" comments by Turkey's Ambassador to Baghdad Fatih Yildiz, while stressing the importance of observing territorial integrity and national sovereignty of countries as a basic principle in international relations.
Yildiz had taken to Twitter pursuant to Iranian ambassador to Iraq's remarks, writing that Masjedi was "the last person to lecture Turkey" about respecting Iraq's borders.
The development came after earlier the same day, Turkey summoned Iranian Ambassador Mohammad Farazmand over remarks alleging Ankara had violated Iraq's sovereignty.
Farazmand was called in to Turkey's Foreign Ministry after Iran's Ambassador to Baghdad Iraj Masjedi said Tehran opposed Turkish intervention in Iraq and the Kurdistan region.
In an exclusive interview with Rudaw broadcast on Saturday, Masjedi said, "We reject military intervention in Iraq and Turkish forces should not pose a threat or violate Iraqi soil. The security of the Iraq's [Kurdistan] region should be maintained by Iraqi forces and the region's forces."
"It is by all means unacceptable to us, be it Turkey or any other country to intervene in Iraq militarily or advance or have a military presence there," Masjedi said, adding, "Therefore we believe the Turks must return to their international position and be stationed there, and the security of Iraq be maintained by the Iraqis."
Summoning the Iranian ambassador to Ankara, Turkish Foreign Ministry officials said Ankara rejected comments by the Iranian envoy to Baghdad, insisting that Turkey always informs relevant parties including Baghdad of its plans to target militants.