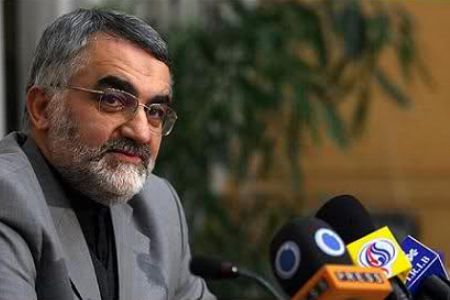 Head of Iran's Parliament (Majlis) National Security and Foreign Policy Commission Alaeddin Boroujerdi says Tehran staunchly supports reconciliation between rival Palestinian political parties, Hamas and Fatah.
"The Islamic Republic of Iran has long voiced support for the establishment of unity among all Palestinian factions. This development is a leap forward towards the decline of the Zionist regime [of Israel]," Boroujerdi told Mehr news agency on Tuesday.
The senior Iranian lawmaker noted that the United States and its allies are not content with the agreement reached between Fatah and Hamas on forming a unity government and fixing a date for a general election.
The remarks come as Washington has cut off aid to the Palestinian Authority after the Ramallah-based organization announced that it will form an interim government with Hamas.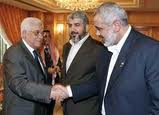 In late April, a reconciliation deal was agreed by a Hamas delegation led by Moussa Abu Marzouk, deputy head of the group's politburo, and Fatah central committee member Azzam al-Ahmad following talks in the Egyptian capital, Cairo.
Al-Ahmad and Abu Marzouk said the agreement covered all points of disagreement, including forming a transitional government, security arrangements and the restructuring of the Palestine Liberation Organization to allow Hamas to join it.
This is while Israel's Prime Minister Benjamin Netanyahu has said that acting Palestinian Authority Chief Mahmoud Abbas could not hope to forge a peace deal with Tel Aviv if he pursued a reconciliation accord with Hamas.
"The Palestinian Authority must choose either peace with Israel or peace with Hamas. There is no possibility for peace with both," he said.
Fatah is in control of the occupied West Bank, ruling through the Palestinian Authority, while Hamas, which won the last parliamentary elections in 2006, holds power in the impoverished and blockaded Gaza Strip.