Syria
Iran supports reforms in Syria: Official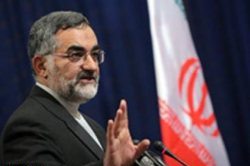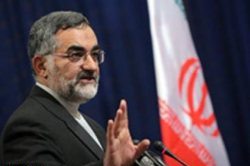 Head of National Security and Foreign Policy in Iranian parliament said Tehran hopes that Syrian President Bashar Assad will keep stability in his country and restore peace to Syria by implementing reforms and preventing foreign interference.
According to Majlis (parliament) Media Department, Alaedin Boroujerdi said Syria crisis began with the planning of US and its allies and in fact it was US reaction to losing its most important ally in the Middle East i.e. Egypt.
He added reforms in Syria need peace to be put in practice and it seems that reforms can influence the developments in that country and the conditions are better than the past.
Boroujerdi criticized Turkey's policy on Syria and said Ankara neglected the important principle of solidarity between neighbours and followed the superficial slogan of supporting Syrian people while majority of Syrians support reforms in Syria and are against foreign intervention.
He added Turkey is now moderating its policies on Syria and this is shown in (Turkey's Prime Minister) Erdogan's remarks.
Criticizing Saudi Arabia and Qatar's policies on Syria, Boroujerdi said talking about democracy by these two countries is more like a joke since their political systems are extremely far from democracy.

On Kofi Annan's peace plan on Syria, Boroujerdi said any plan which is confirmed by the government of Syria can be accepted.
Any foreign intervention in Syria will make more problems in that country and is naturally unacceptable but any proposal that is accepted by the people and government of Syria is welcomed by the Islamic Republic of Iran, too, said the official.