Iran
Middle East
Iran Supports UN Human Rights Meeting on Racism in US
Iran announced that it supports the UN Human Rights Council's emergency meeting on racism in the US after the brutal killing of an African-American man, George Floyd by the police.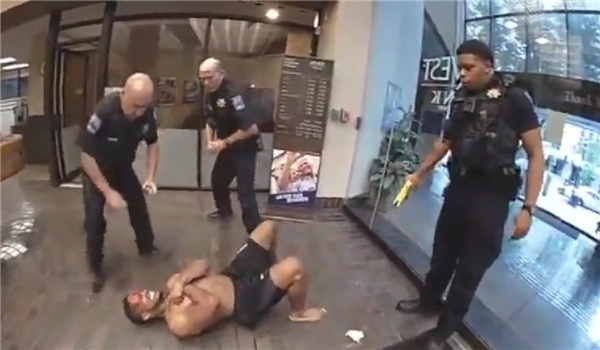 "Iran backs the idea behind holding this meeting," Foreign Ministry Spokesman Seyed Abbas Mousavi said on Wednesday.
He added that the Islamic Republic is of the opinion that the United Nations-associated human rights resources and mechanisms have to "be geared towards confrontation of such phenomena as racism".
In line with its religious, cultural, and national teachings, the Islamic Republic has always acted as a pioneer of fighting and confronting racism, the official noted. Tehran believes that systematic racism in some parts of the world, especially the US, has to be tackled at its roots, Mousavi said.
"What we are bearing witness to in US society today is the upshot of systematic racism and injustice that has existed and continues to exist across the pillars and structures of the US's political establishment", he said.
Mousavi regretted that the brutality had taken place despite decades of human rights activism at the UN, and on the eve of the 20th anniversary of the announcement of the Durban Declaration and Program of Action, a historic anti-racism communiqué.
The spokesman, therefore, urged that the global fight against racism "enter a new era" that would last until eradication of the phenomenon.
Mousavi also communicated the Islamic Republic's support for a related resolution that has been drafted by African countries at the UN body.
He, meanwhile, reminded that apart from the American people, nations across other parts of the world have also fallen prey to racist and unjust approaches adopted by various American administrations.
"Nations in other countries too have had very bitter experiences of US administrations' discriminatory attitudes and approaches that have been accompanied by oppression and injustice", Mousavi said.
"Responsibility for such attitudes falls squarely on the US administration," he underlined.
The gathering kicked off on Wednesday, hosting an address via video-link by the victim's brother Philonise, who urged the UN body to investigate police brutality and racial discrimination in the United States. It is to hold its second part on Thursday.
Disturbing footage emerged on May 25 showing the officer choking unarmed Floyd to death by pinning him down with his knee.
The officer refused to relieve the pressure although Floyd was heard repeatedly pleading for his life and saying, "I can't breathe." The officers had been called to the scene, a Cup Foods' store on the 3,700 block of Chicago Avenue South, after the victim was reported to be attempting to use forged documents.
Addressing the Geneva summit, Floyd's brother pushed for the creation of an independent commission to investigate American police killings of black people and the violence that has been used against the demonstrators, who have been peacefully protesting the murder.