Iran
Middle East
Turkey
Iran Sympathizes with Turkey over Tragic Fire Incidents, Sends 3 Aircrafts
Iranian Foreign Ministry Spokesman Saeed Khatibzadeh expressed sympathy with Turkey, and voiced Tehran's readiness to help the Turkish government extinguish the large-scale forest fires in that country's Southern provinces.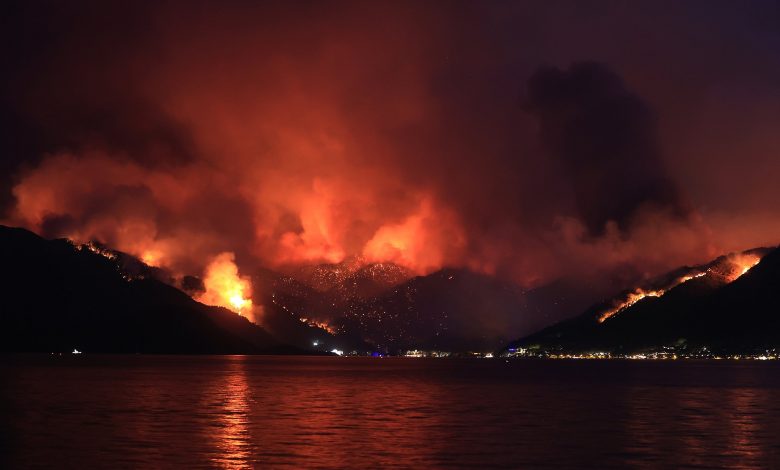 Khatibzadeh regretted for a large fire that had broken out in a part of the forest in the Southern provinces of Turkey, causing extensive material damage and the death of a number of Turkish citizens.
Khatibzadeh voiced Iran's solidarity with the government and nation of the friendly and brotherly country of Turkey.
He extended condolences to the families of the victims and announced the readiness of the Islamic Republic of Iran to help the government and people of Turkey.
Turkey's Mediterranean region is battling multiple wildfires in three provinces, which started on Wednesday. At least three people have been killed in southern Turkey as two forest fires rage near tourist coastal regions.
Dozens of others were also hospitalized with burns after flames ravaged houses in the Kalemler district.
A wildfire that broke out Wednesday near the Mediterranean town of Manavgat, in Antalya province, had largely been contained.