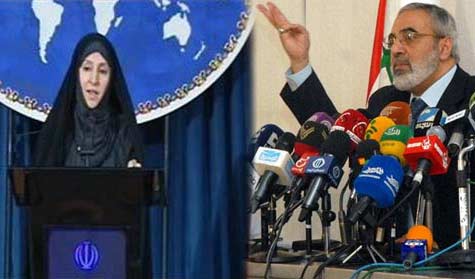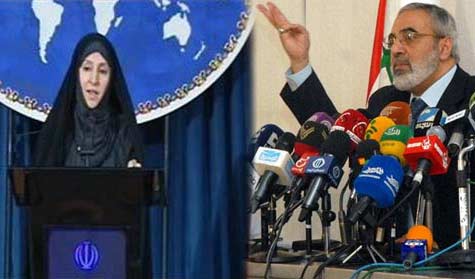 Iran's Foreign ministry spokeswoman Marzieh Afkham condemned the two bombings in Beirut, describing them as "an inhuman crime and spiteful act done by Zionists and their mercenaries," according to IRNA.
Two explosions targeting the Iranian embassy in Beirut have killed 23 people, injured 146 people and damaged buildings around the embassy compound, Lebanon's Health Minister said.
Iran-Syria She also confirmed that one diplomat was killed in the bombings. Iranian media has identified the diplomat as the cultural adviser at the Iranian embassy, Sheikh Ebrahim Ansari.
The explosions occurred in the Bir Hassan neighbourhood, a stronghold of the Shiite movement Hezbollah, which has already seen its bastions in southern Beirut targeted with blasts twice this year.
All staff who were "inside" the Iranian embassy in Beirut escaped unharmed when an explosion went off outside the building on Monday, ambassador Ghazanfar Rokn-Abadi told Iranian media.
"All colleagues inside the embassy are in full health," the ambassador, Ghazanfar Rokn-Abadi, was quoted as saying by Mehr news agency.
For its part, the Syrian government vehemently condemned the coward terrorist act that hit Beirut on Tuesday, targeting the Iranian Embassy, and claiming a number of civilians lives and wounding others.
"This coward attack reflects the involvement of terrorism callers, preservers, makers and funders in the region and their insistence on spreading terrorism as a behavior, practice and a culture to undermine the region and its future," it said in a statement.
The statement further noted that "combating terrorism is the duty of all world nations and governments, as the involvement of any government or state is an adequate reason for being confronted by the international community."
It concluded that "petro-dollar is smelled in the terrorism hitting Syria, Lebanon and Iraq, and thus the Syrian government calls upon the Lebanese people to stick to the national unity to confront terrorism."
Source: Alahednews