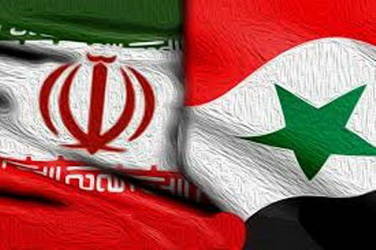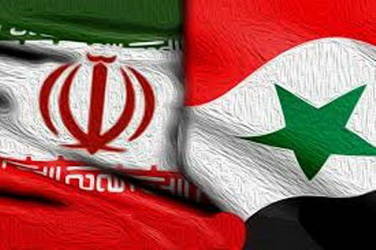 Iranian Energy Minister Hamid Chitchian and his Syrian counterpart Imad Khamis in a meeting in Tehran underlined the need for supporting the private sectors and active investment in the two countries.
"Many Iranian companies are operating in Syria in the field of construction of power plant and procurement of electricity transmission equipment," Khamis said.
The Iranian energy minister noted that the Iranian companies are currently engaged in construction of two power plants and repairing another power plant in Syria.
The Syrian electricity minister, for his part, said that the main purpose of his visit to Iran is broadening of economic cooperation and procurement of electricity on the basis of contracts that were signed between the two countries in the past.
Iranian companies are carrying out a series of water and electricity supply projects worth $6.5 billion in 30 countries, an Energy Ministry official said on Thursday.
As many as 90 projects are being implemented abroad by Iranian firms, 26 of them in Syria at a cost of $660 million, head of the ministry's bureau for exports and engineering services Bahram Nezamolmolki said.
Syrian Minister of Electricity Imad Khamis is currently visiting Iran to discuss further expansion of cooperation and participation of Iranian companies in the Arab country's power generation industry.
Energy Minister Hamid Chitchian said construction and overhaul of three powers plants in Syria is being carried out by Iranian companies.
The Syrian government plans to invest 15 billion euros in the country's energy industry by 2020, Chitchian said, adding "this is an opportunity for Iranian contractors and industrialists" to participate in the projects.
Khamis said the aim of his visit was to sign a document for expansion of joint investments in Syria's power generation projects.
There are also plans for exports of Iranian electricity to Syria which would hook up Iran's national grid to those of Iraq and Lebanon, creating the biggest power network in the Islamic world, according to state officials.
"There is no problem for transfer of Iranian electricity to Syria but certain conditions on the Iraq-Syria border must be met for power exchange," Chitchian said.
Iran's joint ventures with Syria include power generation, construction of silos and car manufacturing.
Last month, Syrian Central Bank Governor Adib Mayaleh was quoted as saying that the country was discussing a $1 billion credit line with Iran to shore up its economy.
The credit line is part of a $3.6 billion facility which Iran agreed in May 2013 to extend to Syria.
Iran has also reached a final agreement with Indonesia on building 48 power plants in the Southeast Asian country, Chitchian said last month.
The Islamic Republic further plans to improve energy and water supply links with Afghanistan and Tajikistan through connecting the electricity grids of the three countries and to supply drinking water from Tajikistan.
Iran is facing a critical water shortage after years of drought.
On Thursday, an Energy Ministry official said 10 provinces are facing a red alert situation due to "very severe" water shortage, with seven other provinces also struggling with "water stress".
According to Reza Ra'ee, about 160 dams across the country are filled with only half of their nominal capacity due to low rainfalls.