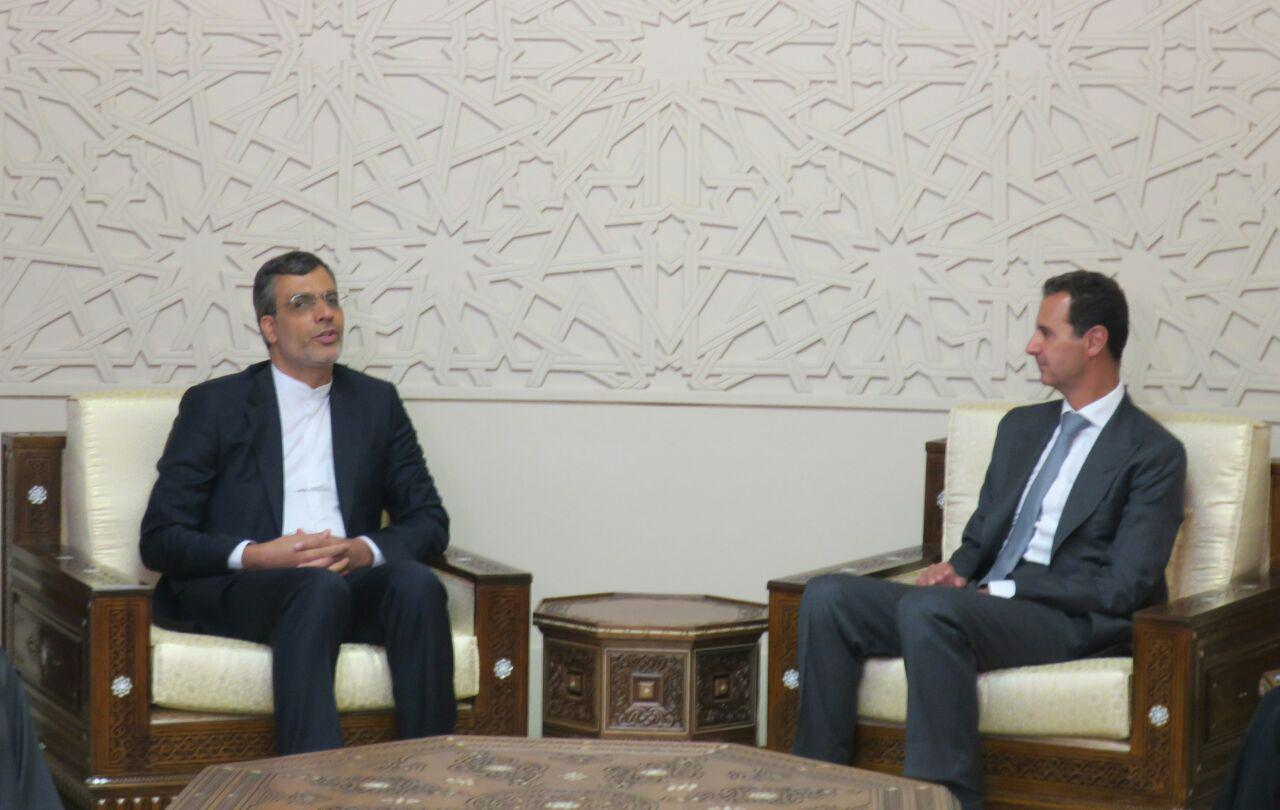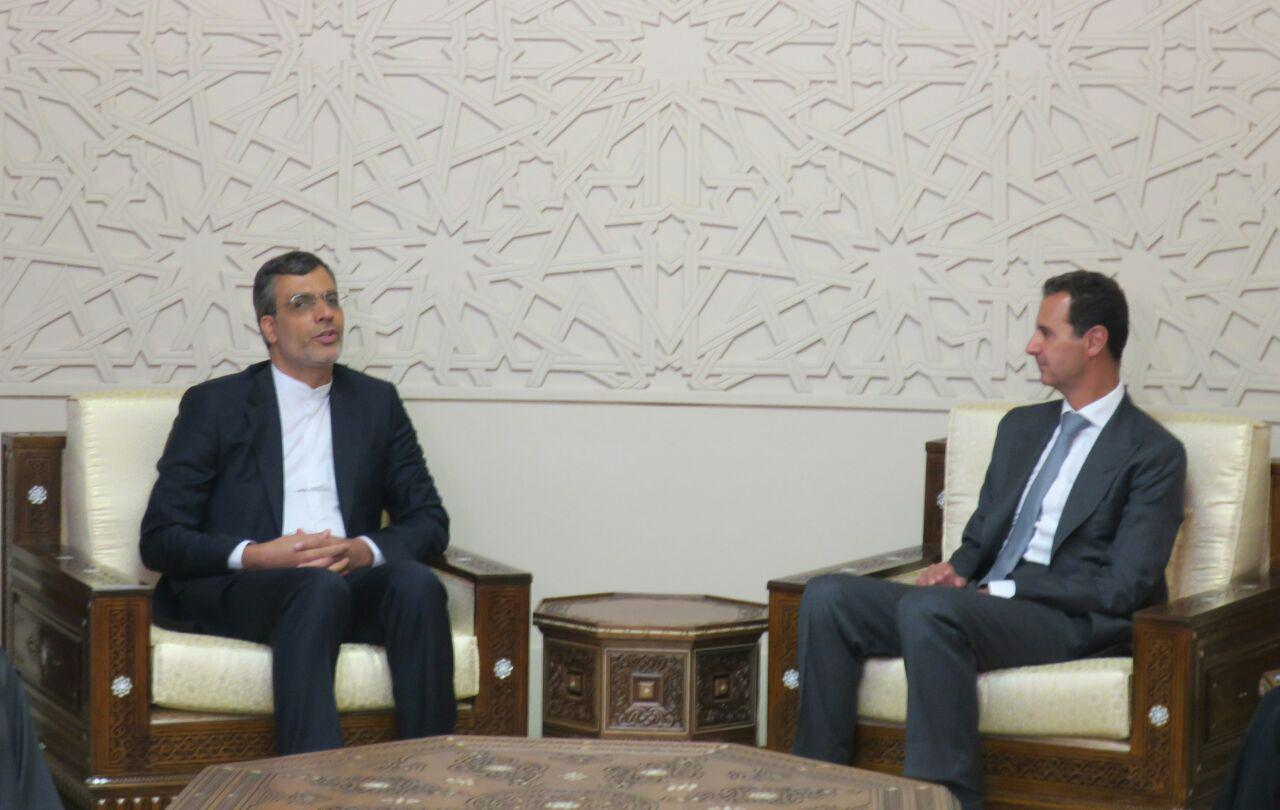 Iranian Deputy Foreign Minister for Arab and African Affairs Hossein Jaberi-Ansari in a meeting here on Wednesday with the Syrian President Bashar al-Assad discussed bilateral cooperation in the field of counter-terrorism activities.
The two sides also held talks on the latest developments in the region and in the war-stricken country of Syria suffering from unrest since March, 2011.
Jaberi-Ansari arrived in Damascus Tuesday night to discuss with top political and security officials latest developments as well as the international peace talks on Syria, also known as the Astana Talks, slated for late September in the Kazakhstan capital of Astana.
Jaberi-Ansari, who is Iran's top negotiator in Syria peace talks, is visiting Damascus while two days ago he hosted the United Nations (UN) Special Envoy for Syria Staffan de Mistura in Tehran.
After his talks with de Mistura in the Iranian capital, Jaberi-Ansari told reporters that the negotiations were held within the framework of consultations between those countries which are effective in solving Syrian crisis.
Jaberi-Ansari had also visited Syria on July 19, 2017, when he met with President Assad and the country's prime minister, foreign minister and deputy foreign minister.