Economy
Iran, Syria Sign MoU on Electricity Exports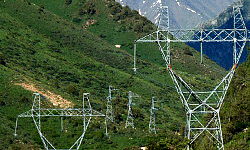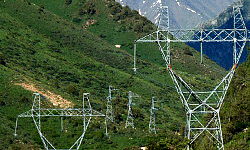 Iranian Minister of Energy Majid Namjou and his Syrian counterpart Imad Khamis inked a memorandum of understanding (MoU) on the supply of power to Syria and Lebanon.
Based on the agreement signed on Thursday Iran will start exports of electricity to Syria and Lebanon by August 10.
According to the MoU, Syria will import electricity from Iran through Iraq and transfer it to Lebanon in the second phase.
The two sides also expressed willingness to sign a separate MoU on exchange of visits by their traders and holding of training courses for Syrian engineers in Iran.
Iran's electricity exports to the neighboring countries have witnessed an eye-catching increase during the current Iranian year (started on March 20).
The Islamic Republic is currently exporting electricity to Armenia, Pakistan, Turkmenistan, Turkey, Azerbaijan, Nakhichevan, Iraq and Afghanistan.
In May, Iran's Deputy Energy Minister for Electricity and Energy Affairs Mohammad Behzad said Iran has signed several contracts with its neighboring countries in this regard, which will help boost its electricity exports.
Iran exported some 8.6 billion kilowatt hours of electricity during the last Iranian year, which indicates a 29-percent increase in comparison with the corresponding period of the preceding year, he added.