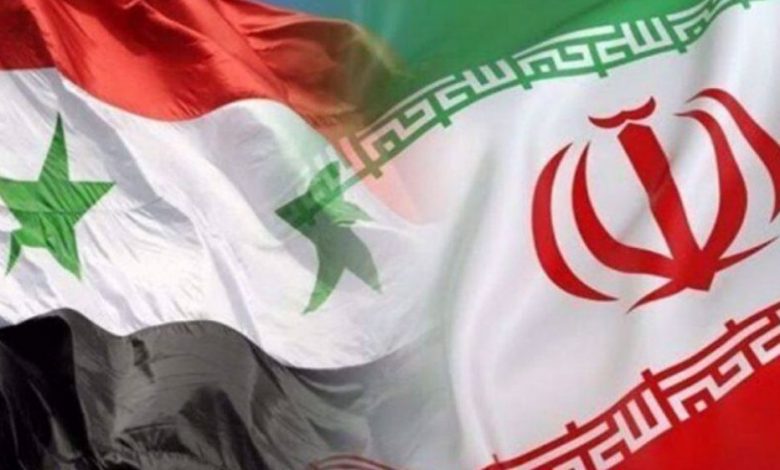 Iran's ambassador to Syria has hailed the strategic relations between the two countries in all fields, saying Tehran and Damascus have over the past years stood by each other in the face of US economic wars.
In an exclusive interview with Lebanon's al-Ahed news website on Friday, Mahdi Sobhani said observers believe that Iran-Syria bonds are the oldest political, economic and military ties between Iran and one of the Arab states in the Middle East.
He also noted that because of commonalities between the goals of Iranian and Syrian leaders, both sides have always maintained their cooperation under any circumstances in defiance of pressure by Arab and Western countries to drive a wedge between the pair.
"Interaction in international relations has several levels, including cooperation, partnership, alliance and union. We are allies. It means that we have passed initial stages … and are developing bilateral relations," Sobhani said.
"The level of our cooperation with Syria has reached the highest levels. There is a military cooperation agreement between the two countries which covers all areas of cooperation and will be implemented if necessary."
Syria has been gripped by foreign-backed militancy since March 2011. However, Syrian government forces, backed by Iran and Russia, have managed to win back control of almost all regions from Takfiri terrorists.
The US and its European Union allies have imposed tough sanctions on Syria, after the militant groups that they long sponsored in their attempts to overthrow the government of President Bashar al-Assad failed to achieve their goals on the battleground.
Elsewhere in his interview, the envoy said Iran, which has defeated the US maximum pressure campaign, stands ready to provide its Syrian brothers with all the expertise and experience that they need to cope with illegal Western sanctions.
"We are in full cooperation and coordination with the Syrian government, and we will do our best to counter this economic war. We are absolutely confident of our victory," he added.
Sobhani further stressed that the enemy's strategy in Syria, which was to topple the government and disintegrate the country, has not changed yet, but the tactics to that aim have altered.
"The first strategy that the enemies announced was regime change in Syria. Today, they are talking about the change in behavior. However, they are lying because their strategy is the same as before. Thus, the battle is not over yet, but its tactics have changed from the military to the economic and social arenas in order to force the Syrian government to make changes to its position," he explained.
"Sanctions, economic pressure, international political pressure, raising issues such as human rights, resorting to narrative warfare, spreading rumors, psychological warfare, and changing public opinion are the tools the enemy uses today in a bid to push the Syrian government to abandon its positions and goals."
Commenting on Iran's fuel delivery to Lebanon through Syria, Sobhani said the move disrupted the enemy's calculations and forced it to breach its own sanctions.
"The importance of this step goes far beyond solving the problem of fuel shortages in Lebanon and lies in the framework of geopolitical issues… It shifted the confrontation theater from land to sea. It also showed that if the axis of resistance decides on something, no one can stop it, and this proves that sanctions may often become an opportunity."
Back in September, Lebanon's Hezbollah resistance movement imported Iranian fuel to ease the pain of the people in the Mediterranean country, which was nearly paralyzed by fuel shortages amid an economic crisis.
Iranian ships unloaded their fuel cargo at Syria's Baniyas port, from where it was transferred to Lebanon with oil tankers.