Iran
Middle East
Syria
Iran, Syria Vow to Broaden Bilateral Ties
Iranian Foreign Minister's Assistant for Special Political Affairs Ali Asqar Khaji and Syrian President Bashar Assad in a meeting in Damascus underlined the need to expand mutual cooperation between the two countries.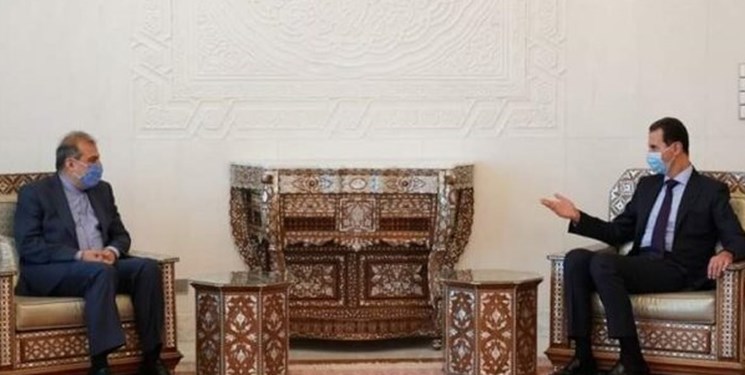 During the meeting in the Syrian capital on Monday, Khaji and President Assad explored avenues for bolstering and reinvigoating bilateral relations in different fields.
During the meeting, Khaji underlined that Iran would continue to support the Syrian government and people in the fight against terrorism.
President Assad, for his part, welcomed the successful holding of the presidential elections in Iran and appreciated the support of the Iranian government and people for his country.
In relevant remarks in October, 2020, Iranian and Syrian ambassadors to Russia underlined bolstering of mutual cooperation in various fields, and denounced compromise deal of some Arab regimes with Israel.
Iranian ambassador Kazzem Jalali and his Syrian counterpart Riyad Haddad discussed developments in Syria, Western sanctions against the country and the grounds for further bilateral cooperation between Tehran and Damascus.
Jalali reaffirmed Iran's all-out support for Syria in all fields and censured normalization of ties with Israel by some Arab Sheikhdoms.
Haddad also condemned the normalization of relations between some Arab countries and Israel, calling it a great betrayal to the Islamic Ummah.