Iran
Afghanistan
Iran, Tajikistan FMs stress need for establishment of inclusive Afghan government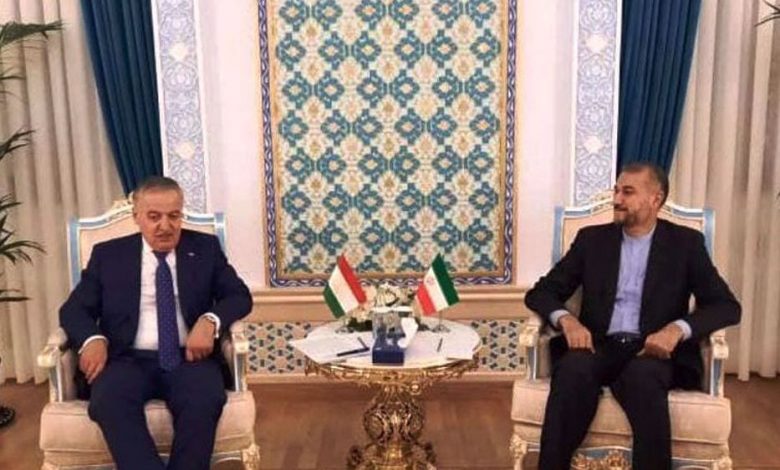 Iranian Foreign Minister Hossein Amir-Abdollahian and his Tajik counterpart, Sirojiddin Muhriddin, have stressed the importance of the establishment of an inclusive government in Afghanistan that represents all ethnic groups, while calling for the dispatch of humanitarian aid to the war-ravaged country.
In a meeting in Tajikistan's capital city of Dushanbe on Friday night, Amir-Abdollahian said the formation of an inclusive government, involving the representatives of all Afghan ethnic groups, would be the only way for the restoration of stability and peace and promotion of development in Afghanistan.
The United States and a number of its allies invaded Afghanistan and toppled a Taliban regime there in late 2001 under the pretext of the so-called "war on terror." The invasion and the ensuing war gravely worsened the security situation in the country.
The government of Afghanistan collapsed on August 15 and president Ashraf Ghani fled the country in the face of the lightning advances of the Taliban militant group that followed US President Joe Biden's decision to withdraw the American troops in a disastrous pullout.
On September 7, the Taliban announced the formation of a caretaker government in Afghanistan, where hunger and poverty have significantly increased following the collapse of the government.
Amir-Abdollahian further hailed efforts made by the Tajik government and president to facilitate Iran's permanent membership in the Shanghai Cooperation Organization (SCO) and said Tehran supports expansion of bilateral cooperation in all fields.