Iran
Iran Test-Fires Optimized Air-to-Ground Missiles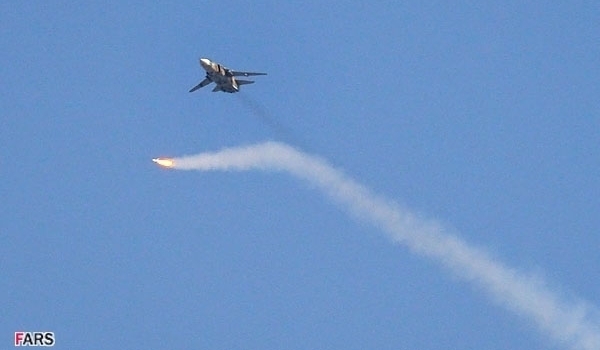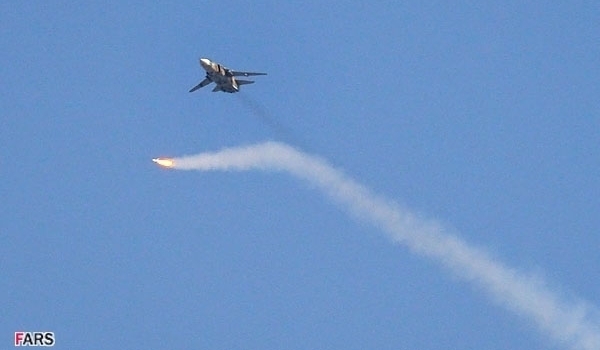 Iran on Sunday test-fired newly-developed optimized air-to-ground missiles with pin-point precision striking capability during the massive drills underway in Iran's Southern waters.
"Today, the air-to-ground missiles which have been optimized by the country's defense industry experts were test-fired in the wargames zone," the Air Force evaluator for the current Mohammad Rasoulallah (PBUH) drills, General Mansour Vanak, said today.
He described the operational range of the missiles which is more than the operational range of the enemies' defense systems as one of the advantages of these missiles.
"Another noteworthy point with regard to the air-to-ground missiles which were test-fired today is their pin-point precision striking capability," Vanak said.
Different units of the Iranian Army's Ground Force, Navy, Air Force and Air Defense started six days of massive joint military drills along the country's Southern and Southeastern coasts on Thursday.
The military exercises codenamed Mohammad Rasoulallah (PBUH) cover an area of 2.2 million square kilometers from the East of the Strait of Hormuz to the Southern parts of the Gulf of Aden.
Tehran launched an arms development program during the 1980-88 Iraqi imposed war on Iran to compensate for a US weapons embargo. Since 1992, Iran has produced its own tanks, armored personnel carriers, missiles and fighter planes.
Yet, Iranian officials have always stressed that the country's military and arms programs serve defensive purposes and should not be perceived as a threat to any other country.
The Iranian Armed Forces have recently test-fired different types of newly-developed missiles and torpedoes and tested a large number of home-made weapons, tools and equipment, including submarines, military ships, artillery, choppers, aircrafts, UAVs and air defense and electronic systems, during massive military drills.
Defense analysts and military observers say that Iran's wargames and its advancements in weapons production have proved as a deterrent factor.
Iran successfully tested second generation of Sejjil missiles and brought it into mass production in 2013.
Sejjil missiles are considered as the third generation of Iran-made long-range missiles.
Also, Iran's 2000km-range, liquid-fuel, Qadr F ballistic missile can reach territories as far as Israel.
Iran's surface-to-surface Sejjil missile, the long-range Shahab-3 ballistic missile which has a range of up to 2,000 km, and Zelzal and Fateh missiles have all been developed by the Aerospace Organization of the Defense Industries.
This is while the solid-fuel, two-stage Sejjil missile with two engines, is capable of reaching a very high altitude and therefore has a longer range than that of the Shahab 3 model.