Iran
Middle East
Technology
Iran Tests First Sample of Home-Made Space Engine
President of Iran's Space Research Center Hossein Samimi announced that the first sample of indigenized space engine was tested successfully.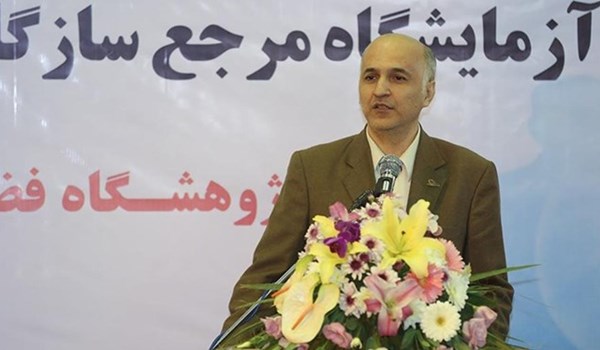 "The new achievement of the Center includes the designing of the class of Arash space engines and the first sample of this space engine was tested successfully last month," Samimi told reporters in a press conference in Tehran on Tuesday.
He added that the engine should have been tested in vacuum, adding that the Iranian experts simulated a vacuum-like space for the test.
"The first sample of this engine has been tested and another test is due to take place soon," Samimi said.
The Iranian scientists have in recent years made astonishing progress in development of the country's space program.
Iran launched its first locally-built satellite, Omid (Hope), in 2009. The country also sent its first bio-capsule containing living creatures into space in February 2010, using a Kavoshgar-3 (Explorer-3) carrier.
In February 2015, the Islamic Republic placed its domestically-made Fajr (Dawn) satellite into orbit, which is capable of taking and transmitting high-quality photos to stations on Earth.
Head of the Iranian Space Agency (ISA) Morteza Barari announced in August that the country would send 3 new satellites to orbit by the end of this year.
The decision was made to accomplish the tasks related by Nahid 1 telecommunication satellite and Zafar and Pars 1 sensing satellites to orbit them this year, Barari said.
He added that Zafar and Pars 1 satellites enjoy the resolutions of 22.5m and 15m, respectively.
"We are trying to build a sensing satellite with the resolution of 1m by 2025," Barari said.
Late in July, Iranian Communication and IT Minister Mohammad Javad Azari Jahromi announced that the country's newly-developed satellite 'Nahid' had undergone final tests and would be prepared for launch soon.
"The space research centers have accomplished their task on the satellite and related final tests have been carried out, and the satellite could be delivered to the defense ministry within the next one to two weeks to be launched into the orbit," Azari Jahromi told reporters in Tehran after a cabinet meeting.
He added that the problems observed in the last two failed satellite launches of Iran had been resolved, and further expressed hope for a successful launch of Nahid into the orbit.