Lebanon
Iran to arm Lebanon against terror threats: Shamkhani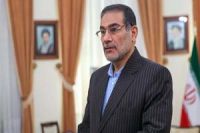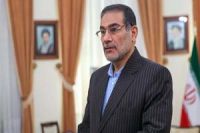 A senior Iranian official says the Islamic Republic will soon supply the Lebanese army with necessary military equipment to help Lebanon counter threats.
Secretary of Iran's Supreme National Security Council (SNSC) Ali Shamkhani, who is in Beirut to hold talks on defence cooperation, made the announcement following a meeting with Lebanese Prime Minister Tamam Salam in Beirut.
He said Iran's assistance is unconditional and will be formally delivered during the upcoming visit to Iran by Lebanese Defence Minister Samir Moqbel.
He added that the Islamic Republic's military aid to Lebanon is to help it in the fight against terror and consolidate stability and security in the country.
Later on Tuesday, Shamkhani held talks with Seyyed Hassan Nasrallah, the Secretary-General of Lebanon's legendry anti-terrorism movement, the Hezbollah, and praised its role in defending the country's security and stability.
"Undoubtedly, Lebanese society will always be indebted to the unique and heroic diligence of Hezbollah in countering the threat of Takfiri terrorism," he added.
He referred to the Lebanese people's trust in Hezbollah as the movement's main "asset" which ensures its role as a balancing force in political and security arenas.
Nasrallah, for his part, pointed to the unprecedented and complicated threats facing the region and said fighting Takfiri terrorism, preventing the spillover of the Syrian crisis and insecurity to Lebanon as well as safeguarding and boosting national unity are the resistance group's priorities.
He hailed Iran's support for the Resistance movement and the anti-terrorism campaign, saying countering the threat posed by Takfiri terrorism necessitates adopting sincere measures far from suspicious and double-standard conduct.