Iran
Iran to Ask Interpol to Return Assets of Group Linked to Bank Scam Case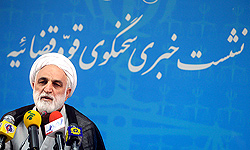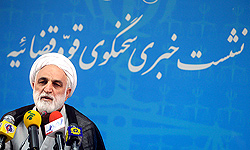 Iran has identified assets of the Arya Investment Group – linked to the $2.6bln bank embezzlement case – abroad and will soon ask the Interpol to return the assets of the Group.
Speaking to reporters, Iran's Prosecutor-General and Judiciary Spokesman Gholam Hossein Mohseni Ejeii said that Iran has identified the group's assets but their value is yet to be appraised.
The state prosecutor said Tehran is using Interpol's aid and assistance both for finding and returning assets of the group to Iran.
He said Iran "has used the help of the International Police (Interpol) and relevant experts to collect information about a number of suspects, but nothing has been returned to the country yet".
He said Tehran will soon ask the Interpol to help return the assets of the group to Iran.
The Money and Credit Council (MCC) has cancelled the charter of Iranian private Arya Bank due to the embezzlement case.
This decision by the MMC, which is the highest banking policy-making body of the Central Bank, came after the bank's founder Amir Mansour Khosravi came to be the main suspect in the case.
Iran has so far arrested tens of suspects over a $2.6 billion bank corruption which was described as Iran's biggest case of embezzlement ever.
The embezzlement case started in 2007 by Amir Mansour Arya Investment Group of companies, headed by Khosravi, and progressed in 2010 after some Iranian major banks, including Bank Saderat and Bank Melli, issued loans for the company.
Iranian officials say that the case involved the use of fraudulent documents to obtain credit for this investment company, one of the country's top financial institutions. The company used them to purchase assets such as state-owned companies.