Iran
Iran to attend OIC summit to help bridge gaps: Salehi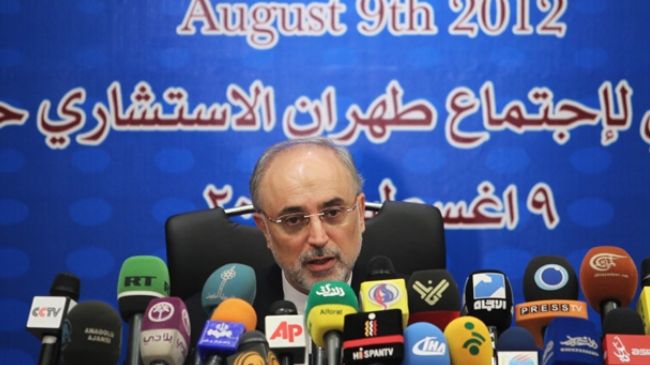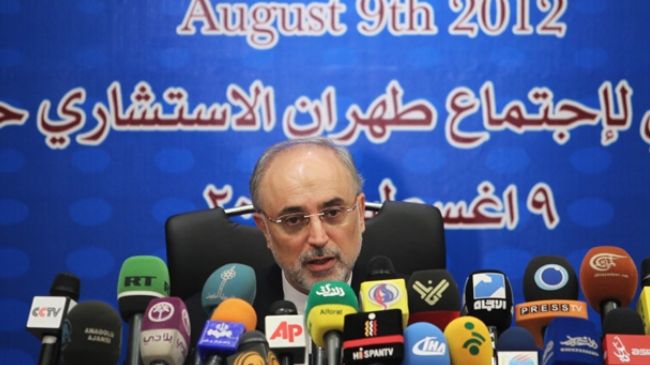 Iranian Foreign Minister Ali Akbar Salehi says the Islamic Republic will attend the upcoming extraordinary summit of the Organization of Islamic Cooperation (OIC) to help reduce differences through dialogue.
"By attending the summit, we will express our viewpoints and try to bridge the gaps and narrow the differences through dialog," Salehi told reporters at a press conference on Thursday.
"The Islamic Republic of Iran seeks to heal the rifts and reduce the differences, and focus more on joint issues through such talks," he added.
Salehi said that apart from attending the summit, the Iranian delegation will also meet and hold talks with Saudi officials on regional developments.
Saudi King Abdullah bin Abdul Aziz has called for an emergency summit of the OIC in Mecca to address major issues facing the Muslim world and the latest developments in the region.
The Saudi Press Agency (SPA) recently quoted Foreign Minister Saud Al Faisal as saying that the kingdom has called for "an extraordinary Islamic solidarity meeting to ensure… unity during this delicate time as the Muslim world faces dangers of fragmentation and sedition."
Saudi Arabia has officially invited Iranian President Mahmoud Ahmadinejad to attend the summit.
The summit will be held in the presence of top officials from Muslim countries in Mecca on August 14-15.