Economy
Iran to Build First National Gas Refinery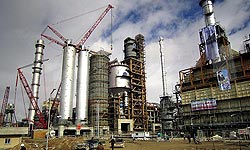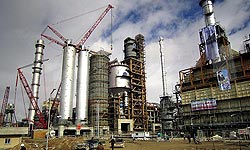 The Iranian oil ministry said it has just finished the initial designing and siting of the country's first home-made gas refinery.
The research center of the Iranian oil ministry started the initial phase of building the gas refinery after a visit to the center by Supreme Leader of the Islamic Revolution Ayatollah Seyed Ali Khamenei five months ago, during which he underlined the necessity for the construction of Iran's first national gas refinery.
The gas refinery is due to be constructed in Iran's Halgan region in the framework of a joint venture project by the Khatam ol-Anbia construction headquarters and the research and development department of the oil ministry.
The gas needed for the refinery will be supplied from five gas fields, namely Shahini, Gordan, Halgan, Sefid Baghoon and Dey.
The refinery will be developed in two phases and in the first phase the unit will refine over 20 million cubic meters of natural gas per day.
In January, Managing-Director of the National Iranian Gas Company (NIGC) NIGC Javad Oji announced that the country has boosted its gas refining capacity to 505 million cubic meters per day.
"We have now reached 505 mcm of gas refining capacity in the country," Oji said at the time.
Iran has the world's second-largest reserves of natural gas (15% of the world's total).
Iran possesses roughly 10 percent of the world's total proven petroleum reserves as well.